When signing up for Handshake, you will need to be approved at each school you'd like to recruit from.
Each school partnered with Handshake is independently responsible for approving and declining employer requests to connect, and schools have different deciding factors when selecting which employers to connect with.
Employers that provide current and accurate company information are more likely to be approved.
Register your Handshake account with your corporate email (if available)
Complete your company profile thoroughly to help establish transparency between your company and schools.
After completing your company profile, you'll be able to discover new schools to connect with and easily manage your connections. For additional details, refer to School Network Management.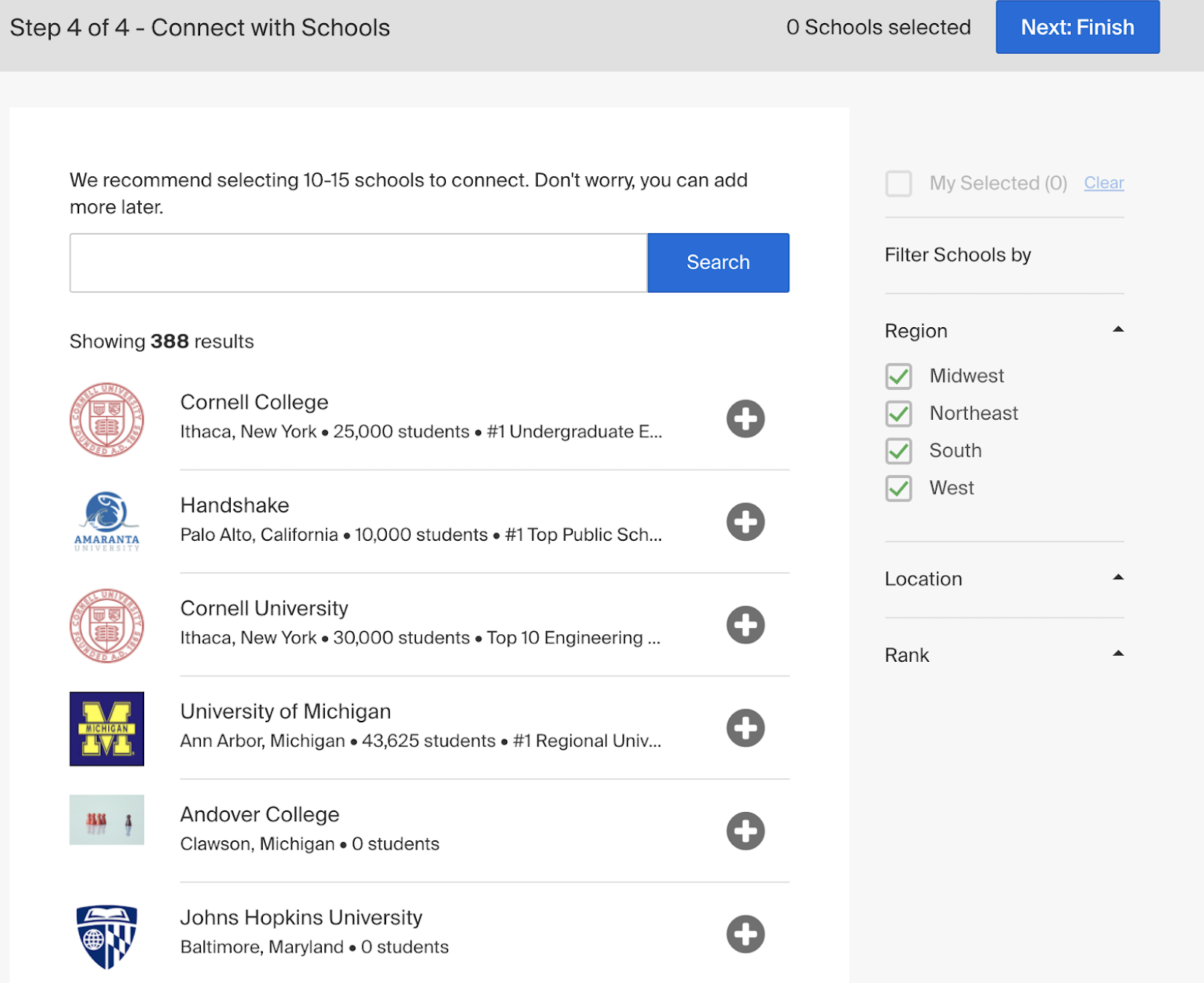 As soon as you request to connect with schools on Handshake, your request is automatically sent to each Career Center. It typically takes 1–5 business days for a school to approve an employer's request. However, the approval time depends solely on the school's process.
Your request will remain in a Pending status until the school determines to approve or decline. Learn more About "Pending" Status at a School and How to Check This Status.
If you have any specific questions about a school's decision, reach out to their Career Services team.
Note: your Handshake connection status with a school can only be changed by the Career Center at that institution.

To contact the Career Center, search for and click on the name of the school in the search bar, located at the top of the page.

Their contact information will be located on the left side of their profile page.