When signing up for Handshake, you will have the opportunity to select which schools you'd like to connect with. Read below to learn about Best Practices.
To begin, we recommend selecting 10-20 schools to begin with, as you can always go back and add more by following the steps in School Network Management.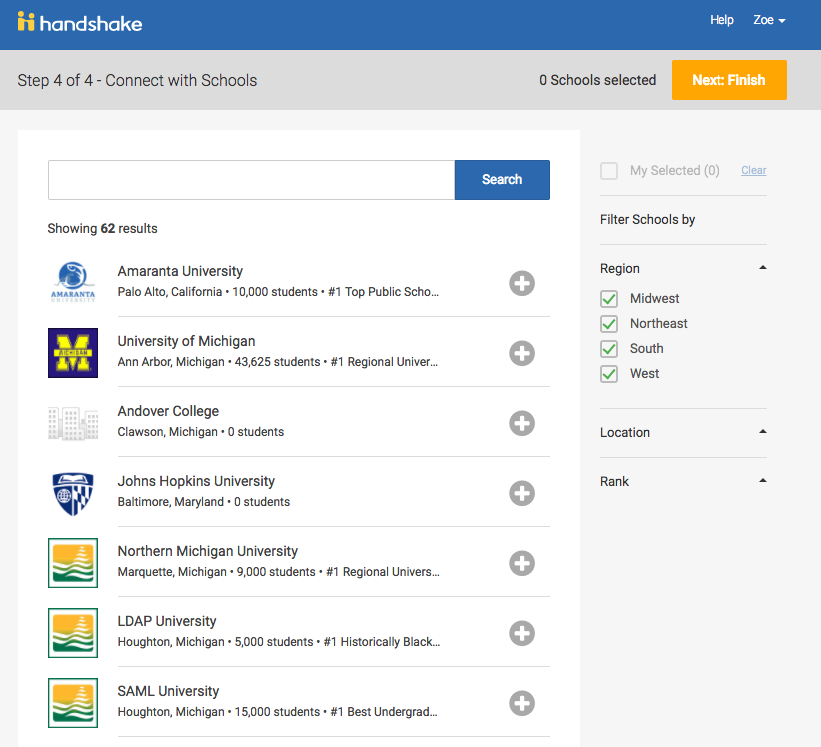 Once you have requested to connect with schools on Handshake, this is automatically submitted to the Career Center for review. It typically takes 1-5 business days for a school to approve an employer's request.


Your request will stay in a Pending status until the school determines to approve or decline. You might also see an In Progress status, which means the school has reviewed your profile, but is typically waiting for some information from you before they can make a decision to approve or decline your request.


If you have any specific questions in regards to a school's decision, you will need to reach out to the Career Services Center at that University to inquire. This is because each school is independently responsible for approving, declining, and giving permissions to their employers, and every school has different deciding factors when selecting which employers to connect with. Only this School's Career Center can change your status with them on Handshake.


You can get the contact information of any University by searching for and clicking on the name of the College in the topmost blue search bar. The information will be located on the left side of their profile page.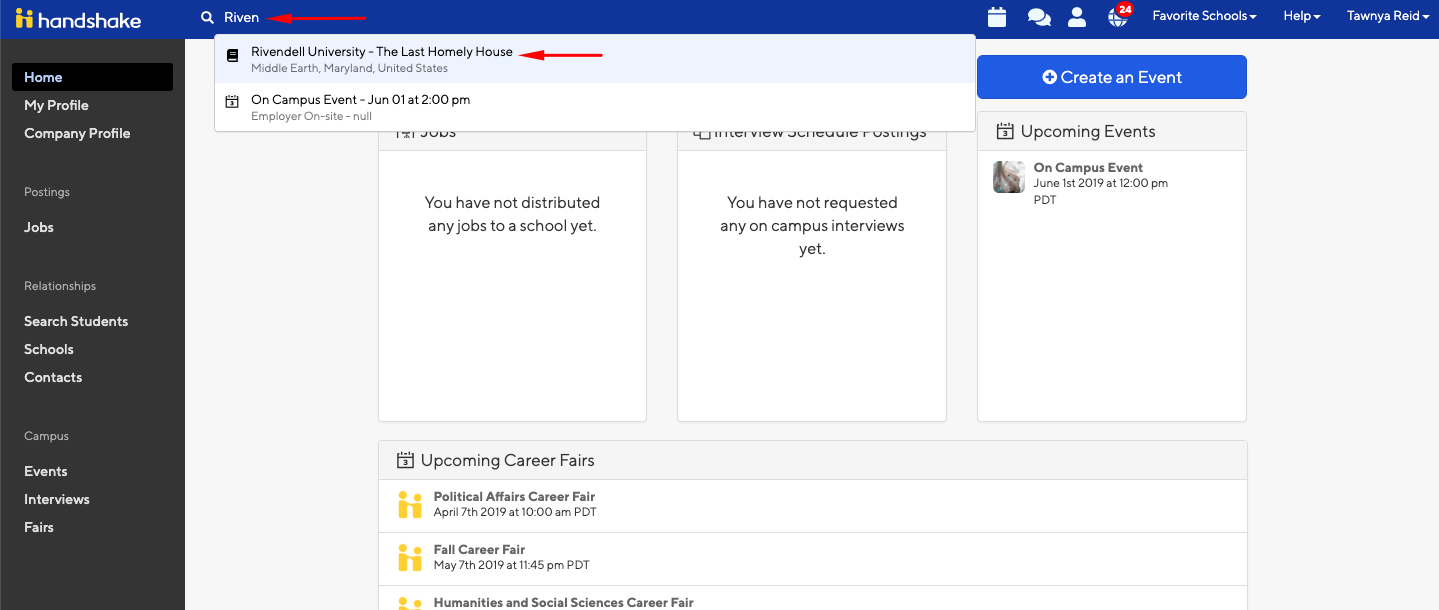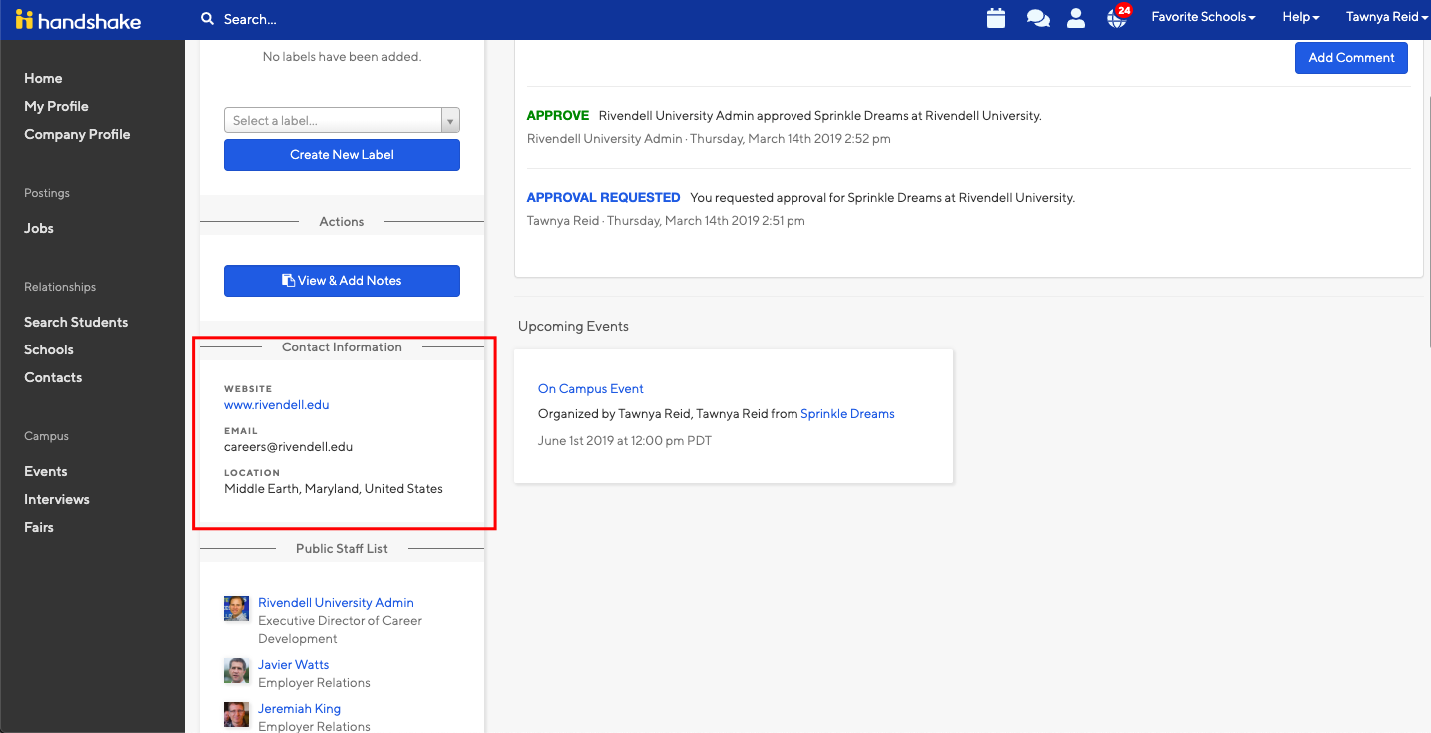 Best Practices:
We find that the more accurate, up to date, and matching information that an employer provides when they first register and create their company profile, the more success they will have in getting approvals.