Each school on Handshake is independently responsible for approving, declining, and giving roles to their employers and every school has different deciding factors when selecting which employers to connect with. Handshake Support is not able to reverse their decision for you.
Because of this, there is not a way to resubmit or reset approval requests once they have been initially requested. In this case, we highly recommend reaching out to the Career Services Center in order to inquire further and be reconsidered for approval. 
You can get the contact information for the Career Services Center by searching for and clicking on the name of the University in the top blue search bar. The information will be located on the left side of their profile page.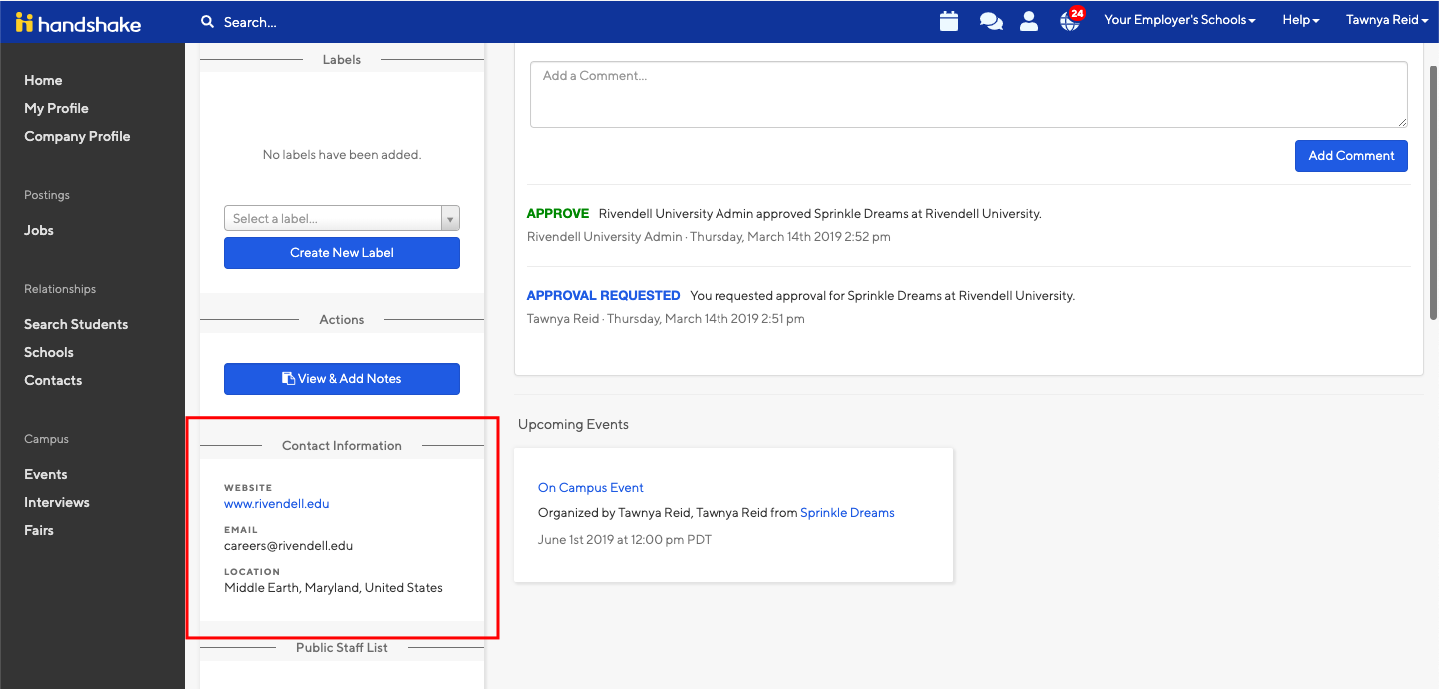 You can also access a Schools page on Handshake by clicking on Schools in the left hand navigation bar and clicking on More Schools on Handshake. From here, filter on the Declined status, and click directly on the name of the school to be taken to their profile page, where their contact information will be listed.