Each school's decision to approve or decline an employer is their individual decision and Handshake is not able to reverse their decision for you. In order to find out what prompted this decision and what can be done about this, you will need to reach out to the school's Career Service Center.
In order to look up the contact information for a school, you can do so by clicking on the "Schools" section: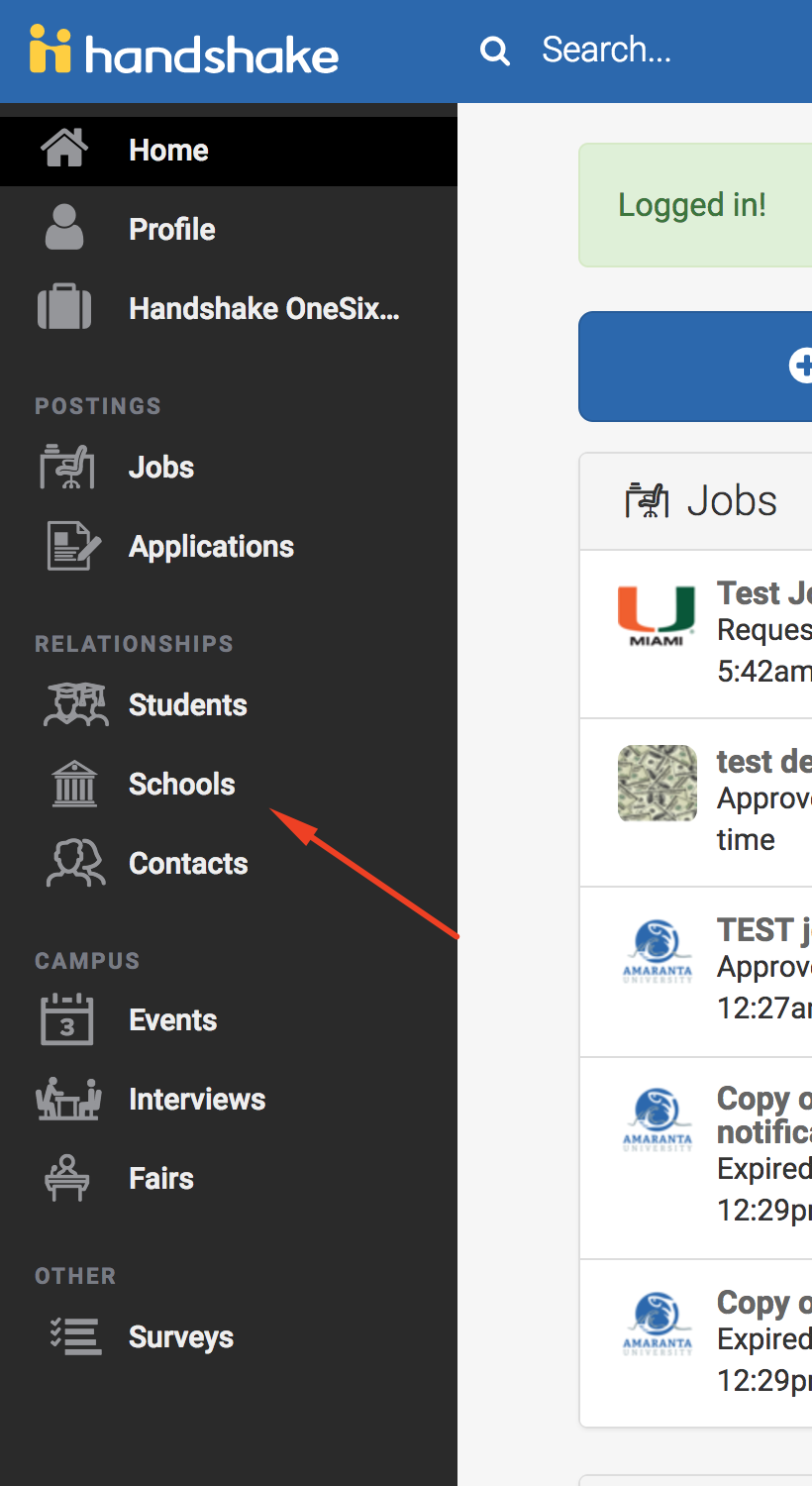 and then clicking on the link of the school to view their landing page:

Helpful Tip: If you find that a college that has declined you is greyed-out and you cannot select the school, you can also bring up that school's page by searching for and clicking on the name of the College in the top blue search bar. Their contact information will be located on the left side of the school's profile page.