You may want to post a job to an additional school once they join Handshake, or if you have recently been granted the Post Jobs role. If you would like to post a job to an additional school in Handshake follow these instructions.
Please note: You'll have to be approved by the additional schools before adding them to a job posting. 
Click Jobs on the left navigation bar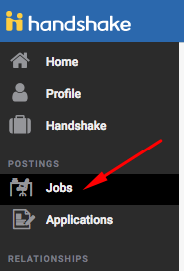 Click on an existing job title or ID number of the job you're interested in adding schools to.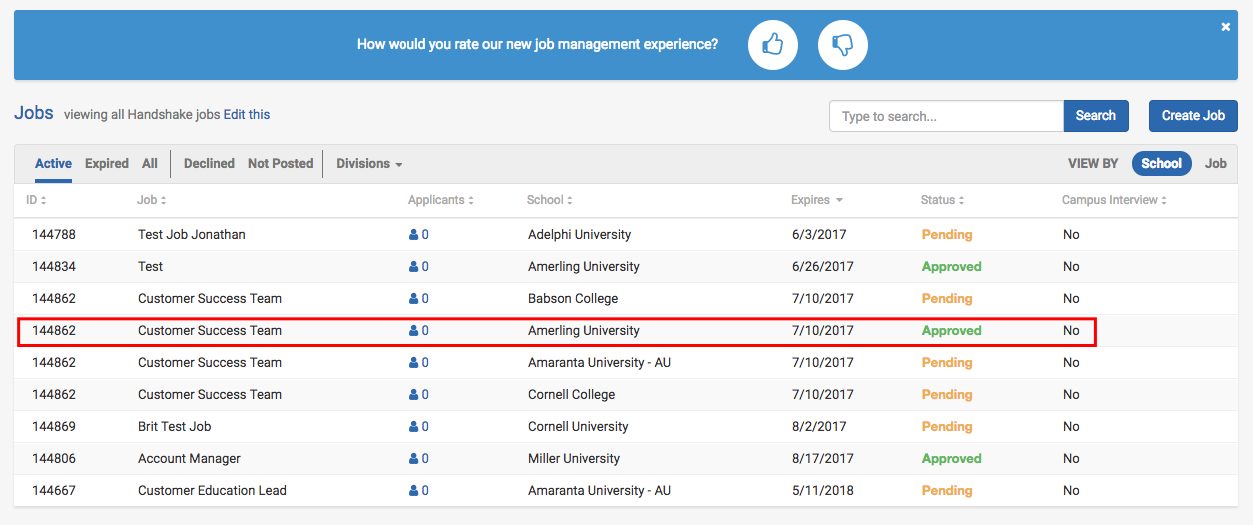 Choose Target More Schools on the right pane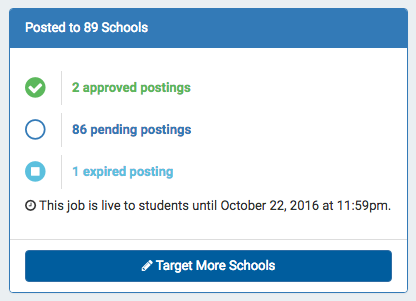 Add additional schools by choosing them from the dropdown bar. You'll see the school appear at the top of the list. You will need to edit the expiration dates of any newly added schools. 



Click Save in the bottom right, and you're all set!