The student homepage in Handshake provides access to your school's career center, and helps you find resources related to your interests by displaying collections!
Click on the collapsible headers to learn more!
Access your school's resources by clicking the link [SCHOOL NAME] Career Center, located below the teal banner, or click Career Center on the left navigation menu.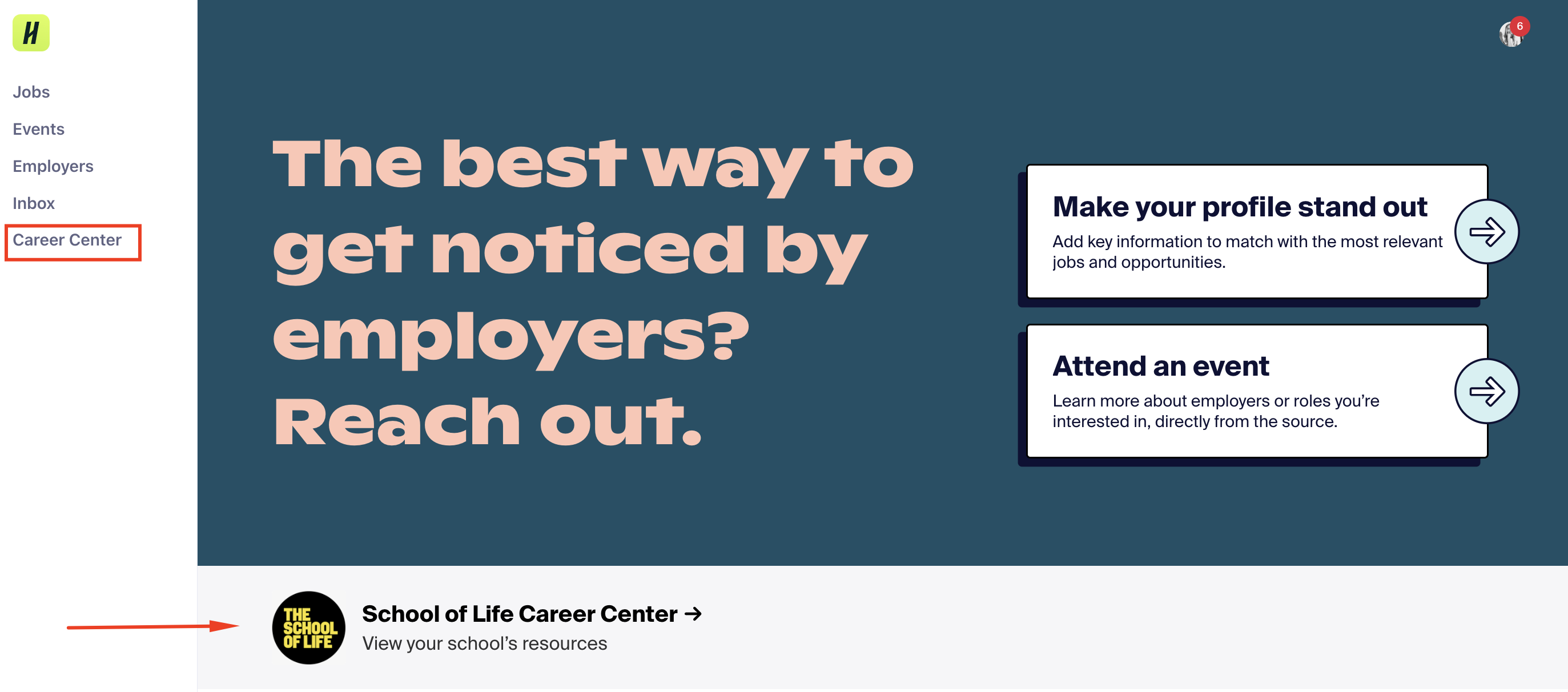 Within your school's Career Center, you'll have access to: 
Appointments - schedule time to meet with experts and build your career. 
Resources - read curated content from your career center. 
Experiences - track your internship or co-op experiences.  
First Destination - let your school know what you'll be doing after graduation.
Surveys - answer questions from you career center. 
Career Journey - complete tasks to complete your career journey. 
Explore employers and jobs that have been curated by your school — check out Curated Employers At Your School for more information.
You'll also have access to upcoming events and career fairs at your school, a public staff list, and contact information. 
Collections posted to the homepage are based on your engagement and ordered by relevance — we want to make it as easy as possible for you to get to the collections you engage with the most! 
Depending on your engagement, you may have access to the following collections:
Virtual Group Events (upcoming virtual events)
Jobs with Virtual Info chats
Virtual Employer Sessions (upcoming 1:1 meetings)
New Jobs recommended for you (based on views and applications)
Jobs with Connections (an employer contact is attached) 
Personalized Jobs for you (new jobs recommended for you)
Job Roles (jobs with roles of interest) 
Major Groups (jobs that pertain to a certain major)
On Campus Jobs (jobs posted by your school for on campus employment)
Expiring Jobs (jobs expiring within 2 weeks)
Interested Industries (jobs within industries of interest)
Application Reminder (jobs where the application was started but not finished)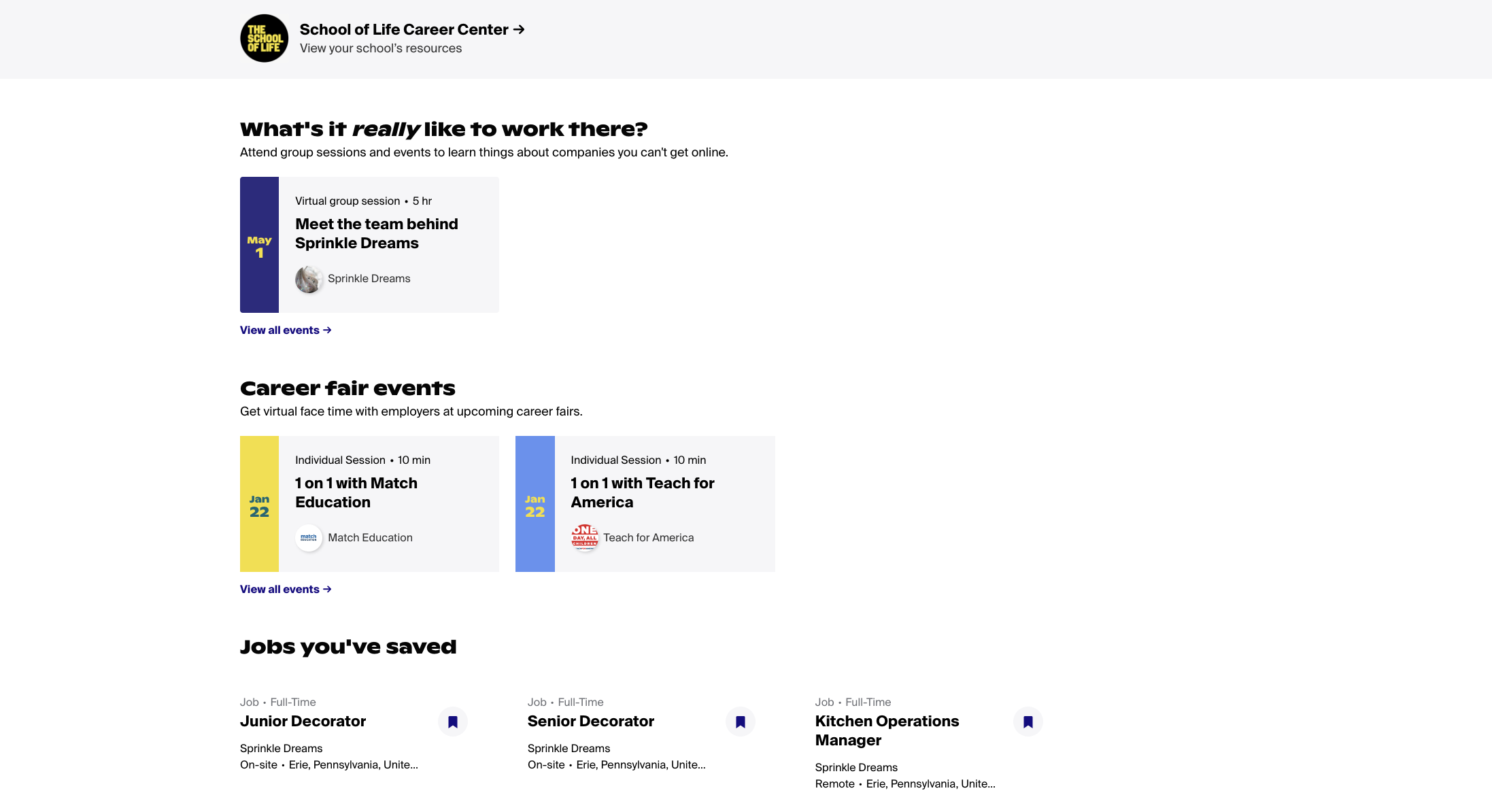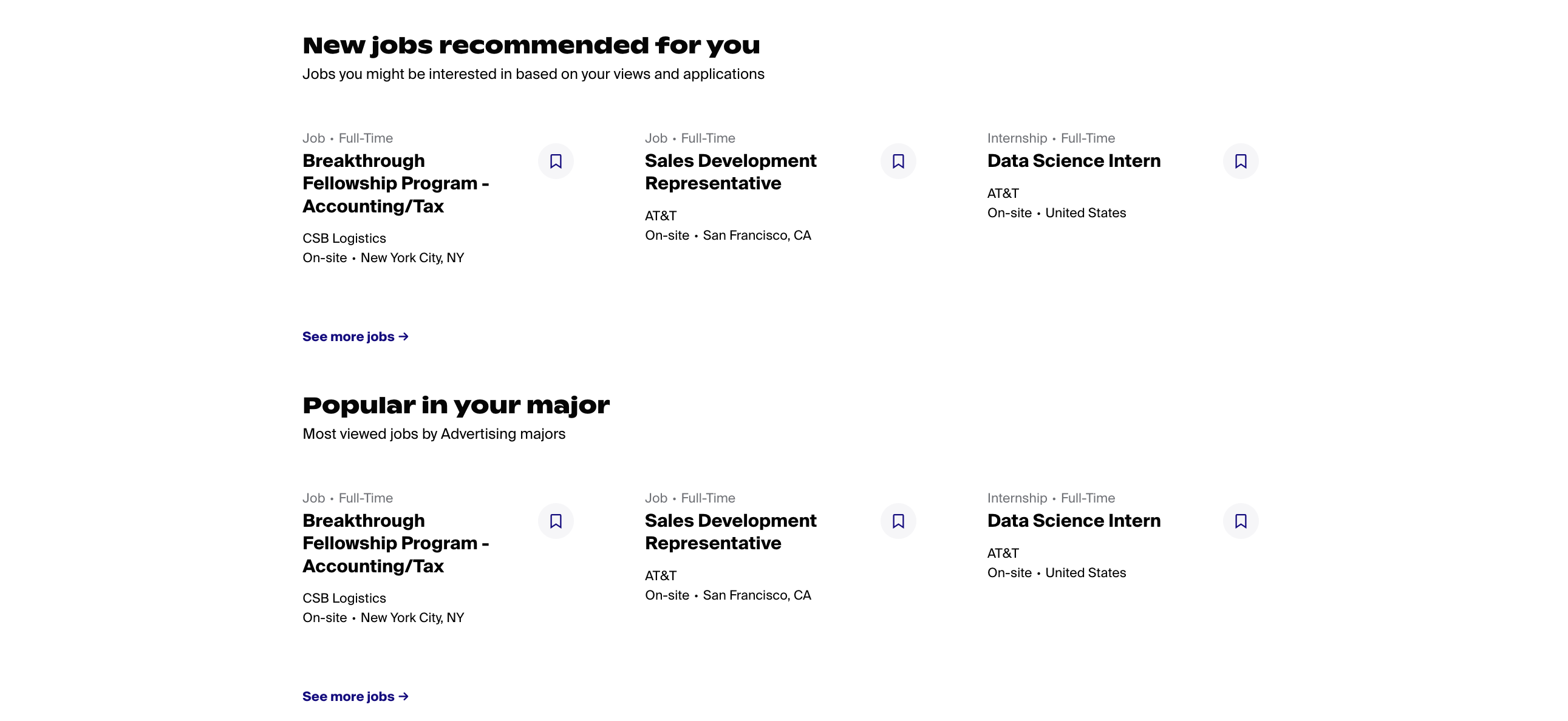 Missing the Career Center option on the left navigation bar? 
If you don't have Career Center as an option on the left navigation bar, it means your school doesn't currently partner with Handshake (yet!) If you're enjoying your experience on Handshake, feel free to encourage your career center to formally partner with us and we can unlock additional benefits for you and your institution!