This article will walk you through the process of adding an applicant to an interview schedule. You must have an approved interview schedule at a school prior to adding any students. Please see the following article for help on posting an interview schedule to a school.
To Manually add an Applicant: 
Click Interviews on the left hand menu bar and click directly on the name of the interview schedule you would like to add a student to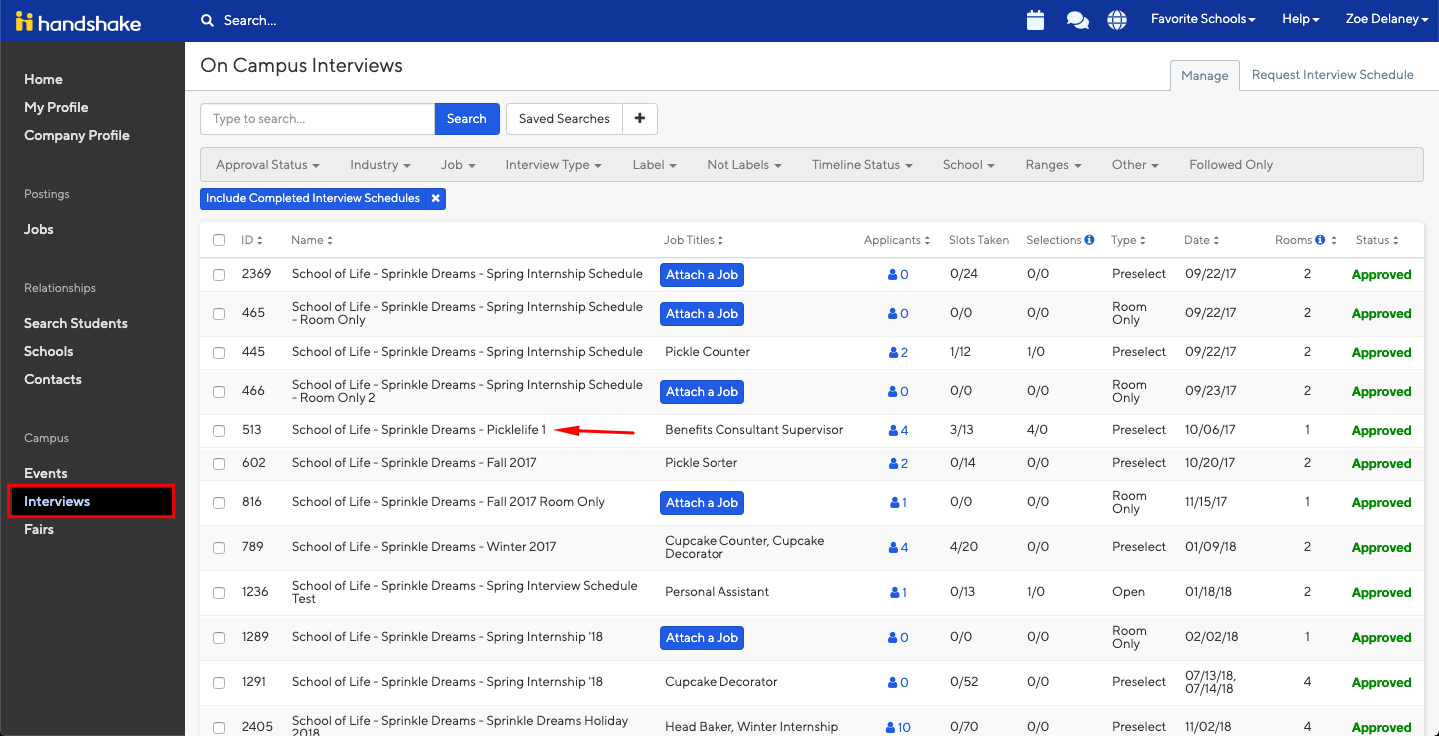 Add an Applicant under the Actions bar towards the left side of the page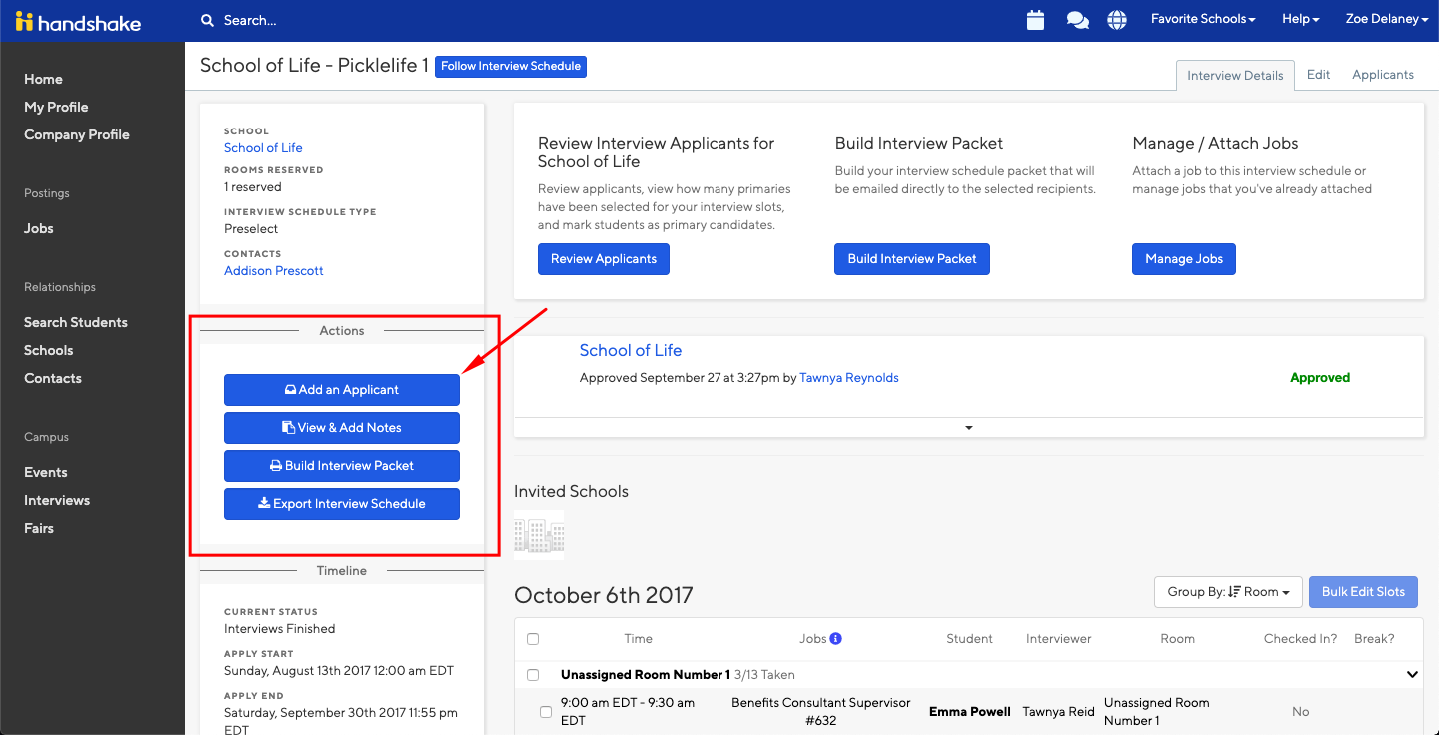 This will populate a window. From here, Select the Student and Job Applied For from the respective drop down menus. Then select any relevant documents and click Apply.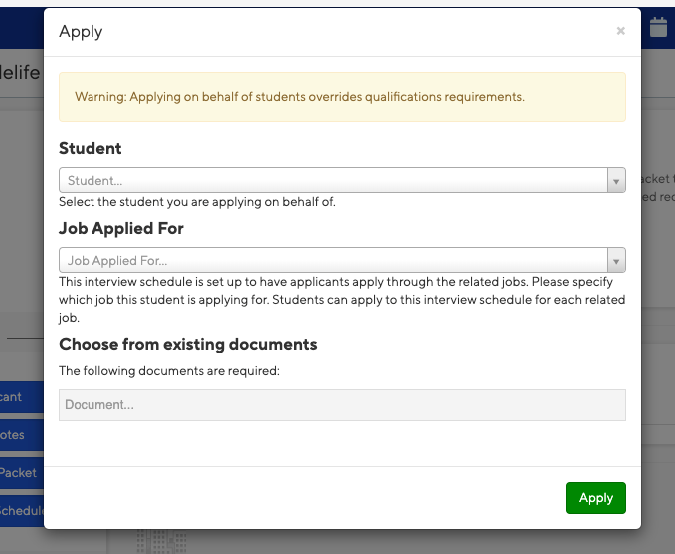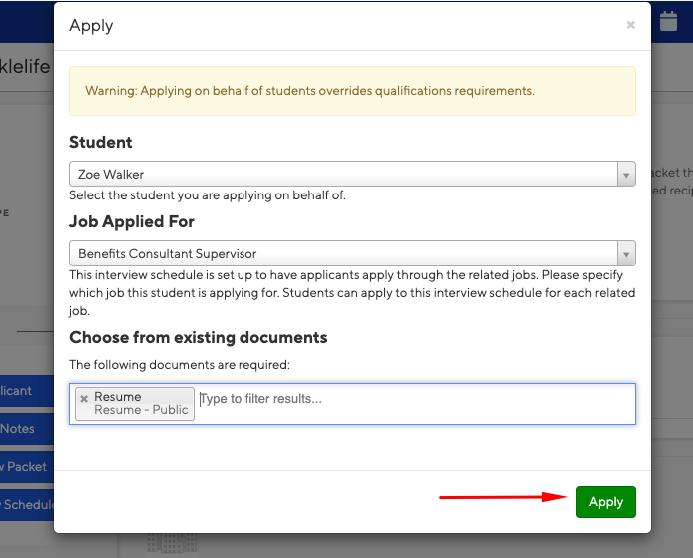 This will add this applicant to your Interview.  

You can review and manage any newly added applicants by clicking on Review Applicants towards the middle of the Interview's Details page.