You can make edits to your on-campus interview schedule, even once it has been approved by the school. The only portion that cannot be altered is the timeline.
Important Note: If you need to make edits to your interview dates, room numbers, or slot schedule, please reach out directly to career services at that school. 
To Make Edits:
Click Interviews in the left hand menu
Click directly on the name of the interview you wish to edit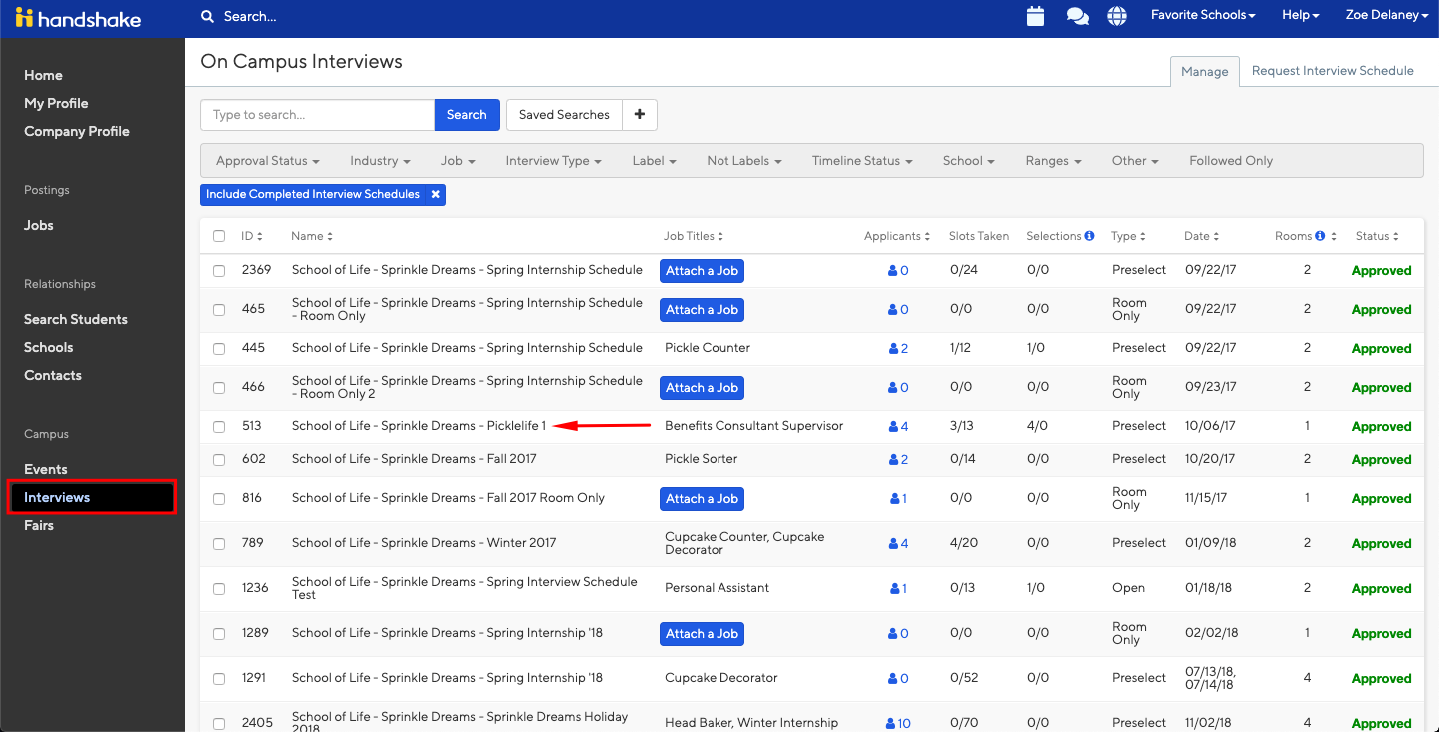 This will take you directly to that Interview's Details page. From here, click on Edit tab in the top right corner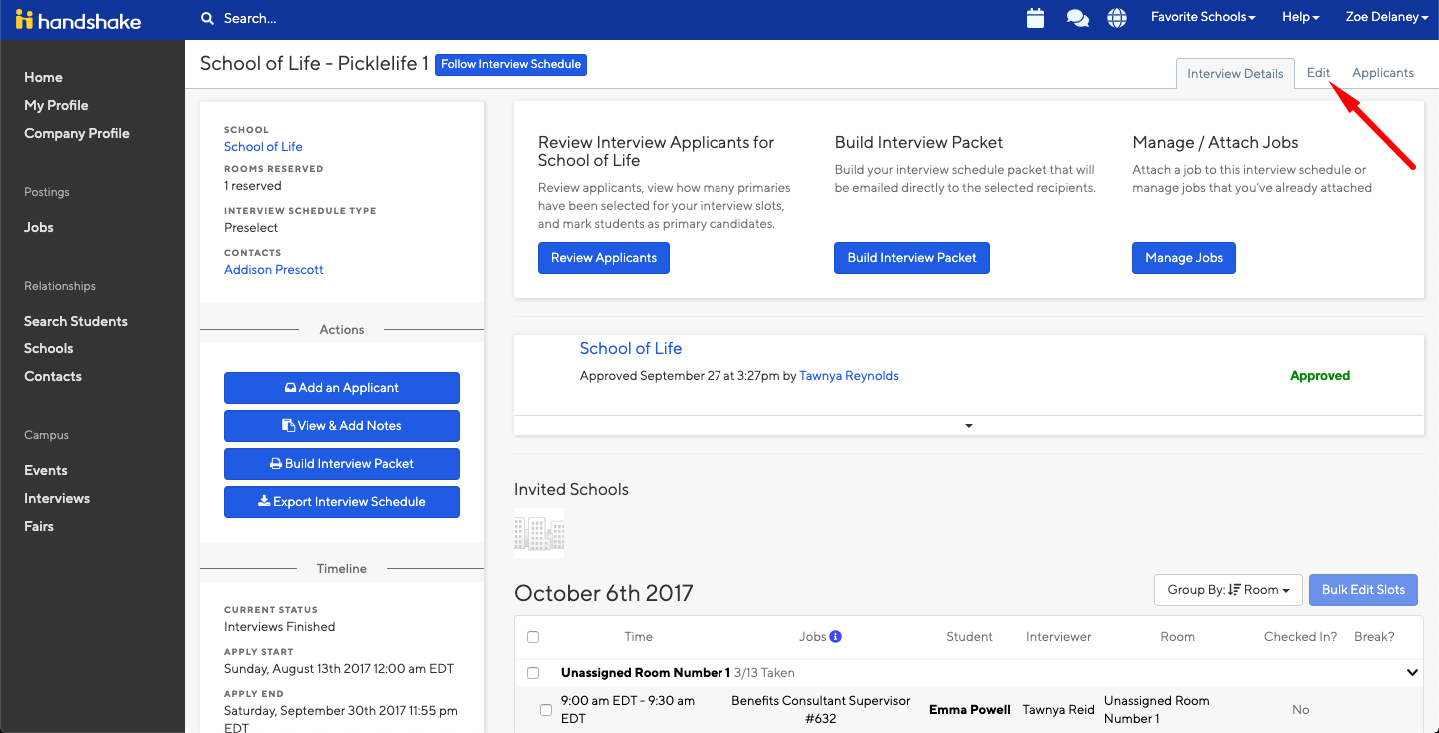 From here you'll be able to make edits to this Interview. Use the tabs at the bottom of the screen to navigate between details of the interview.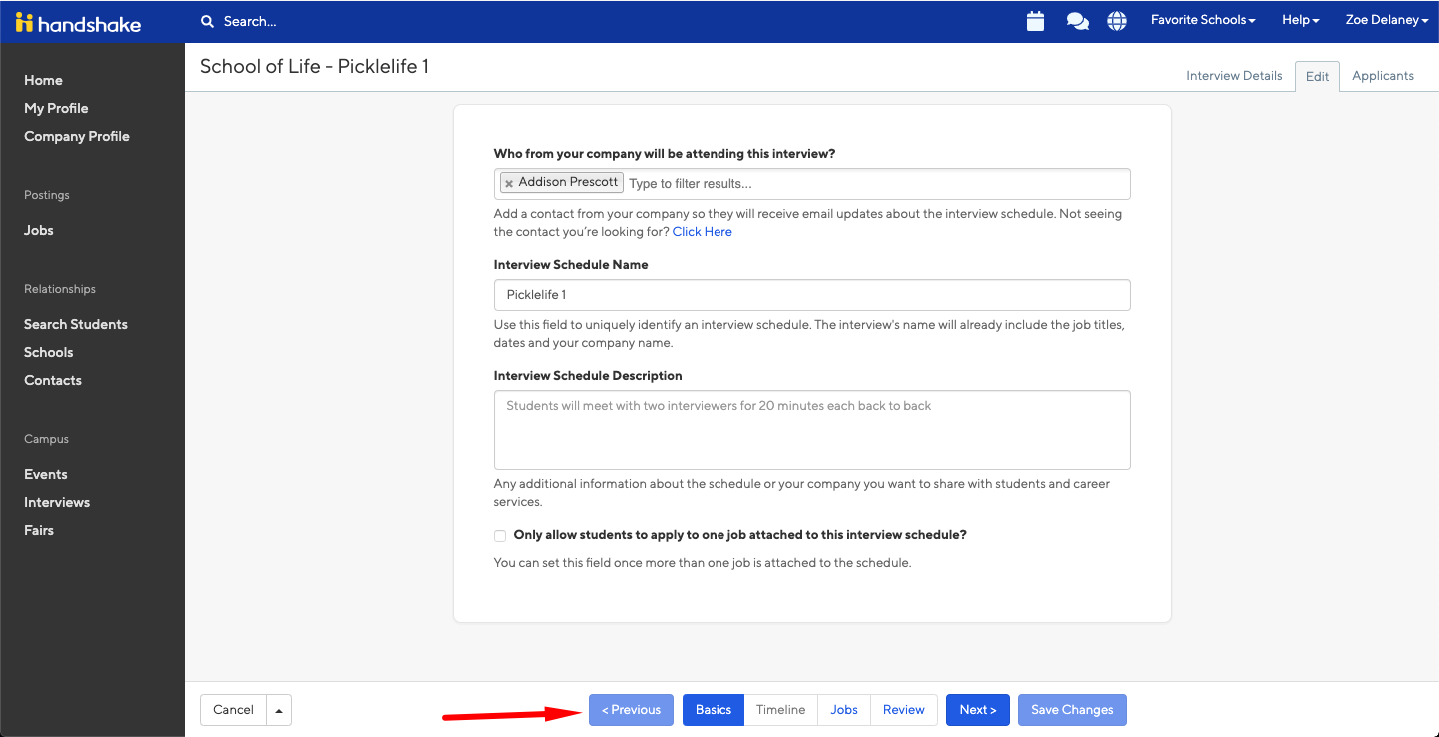 To save any changes, make sure to click Save at the bottom right of the page!