If you would like to download a CSV of your interview applicants please follow these steps.
Click Interviews i

n the left hand navigation bar

Click directly on the name of the

interview you wish to download applicants from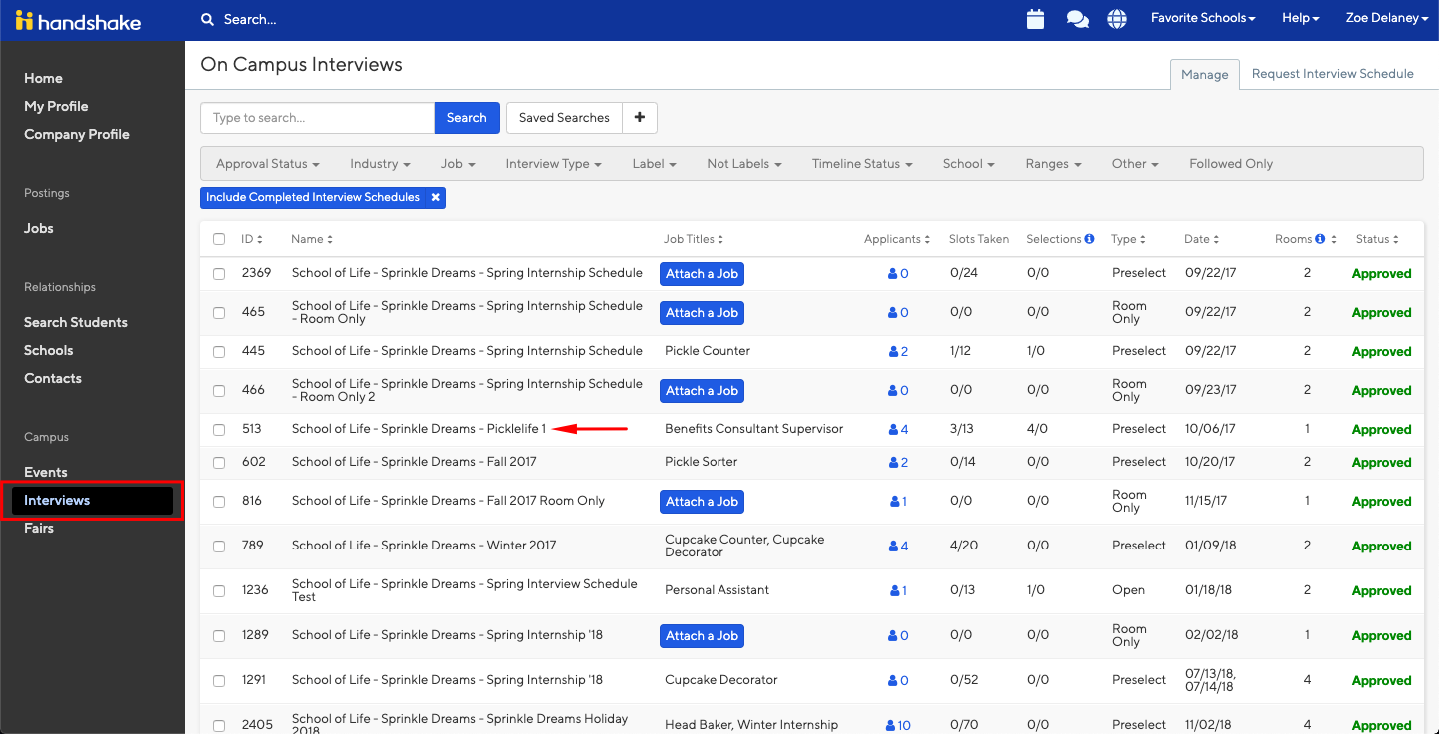 This will take you to that Interview's Details page. From here, click Review Applicants towards the middle of the page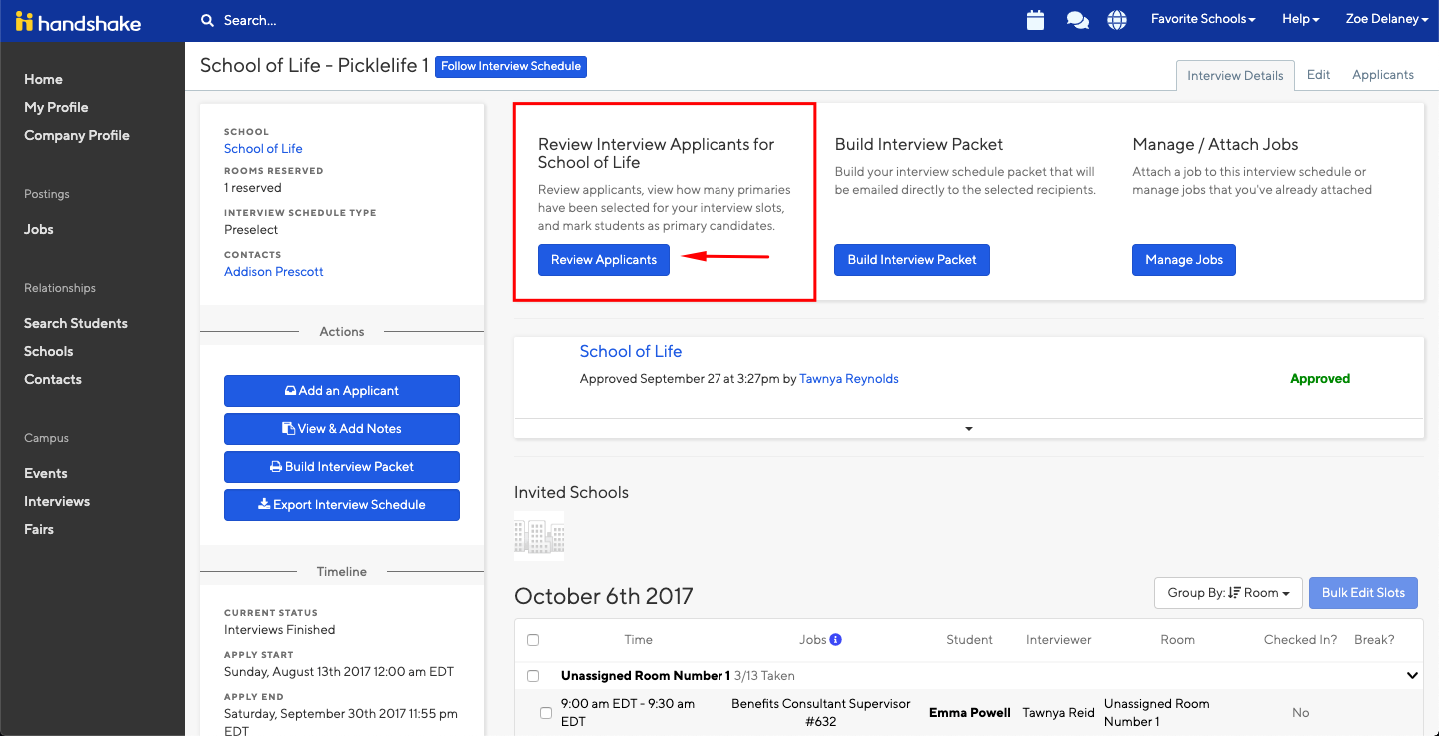 Once you're on the applicants page, you can use

Filters to narrow down the group of students you are interested in. This is an optional step.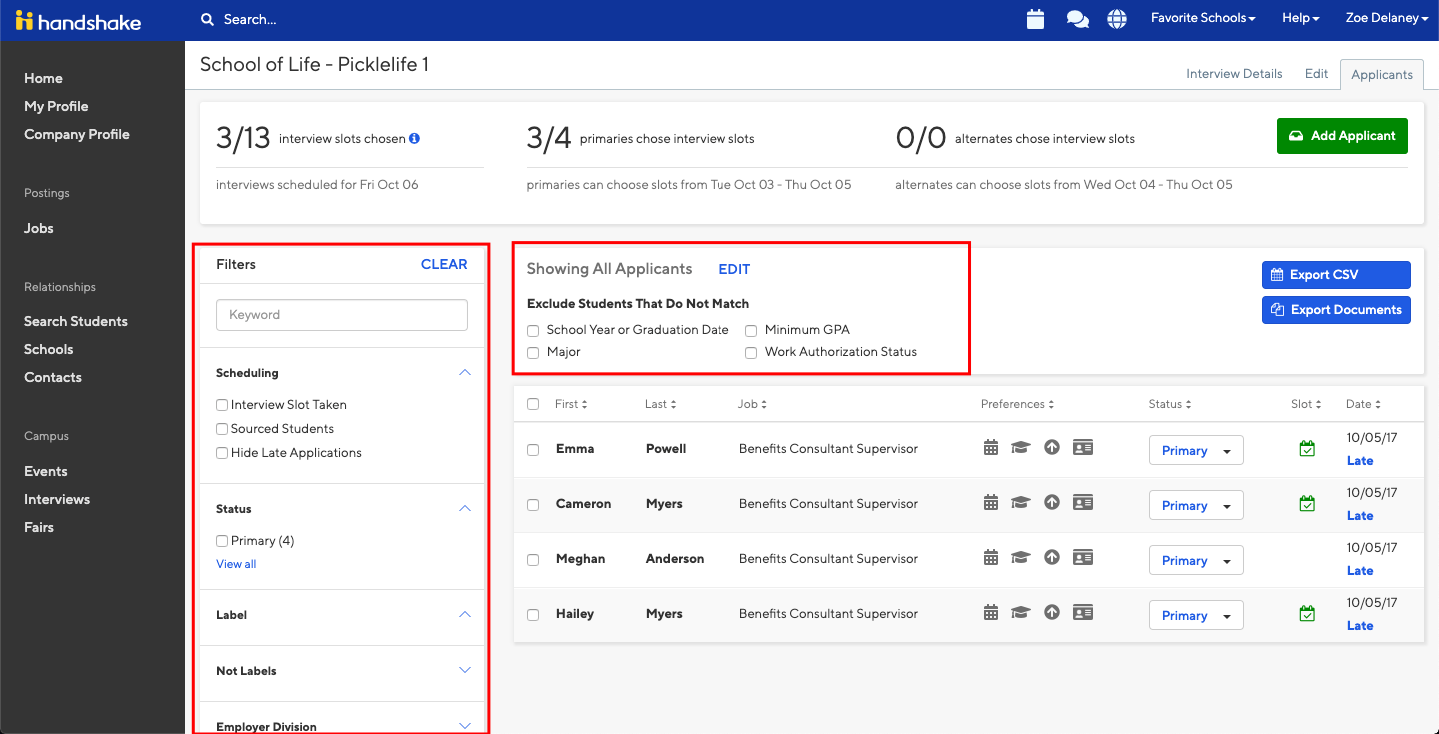 To select which students to download, check the boxes next to the students names. You can check the top most check box to highlight all students.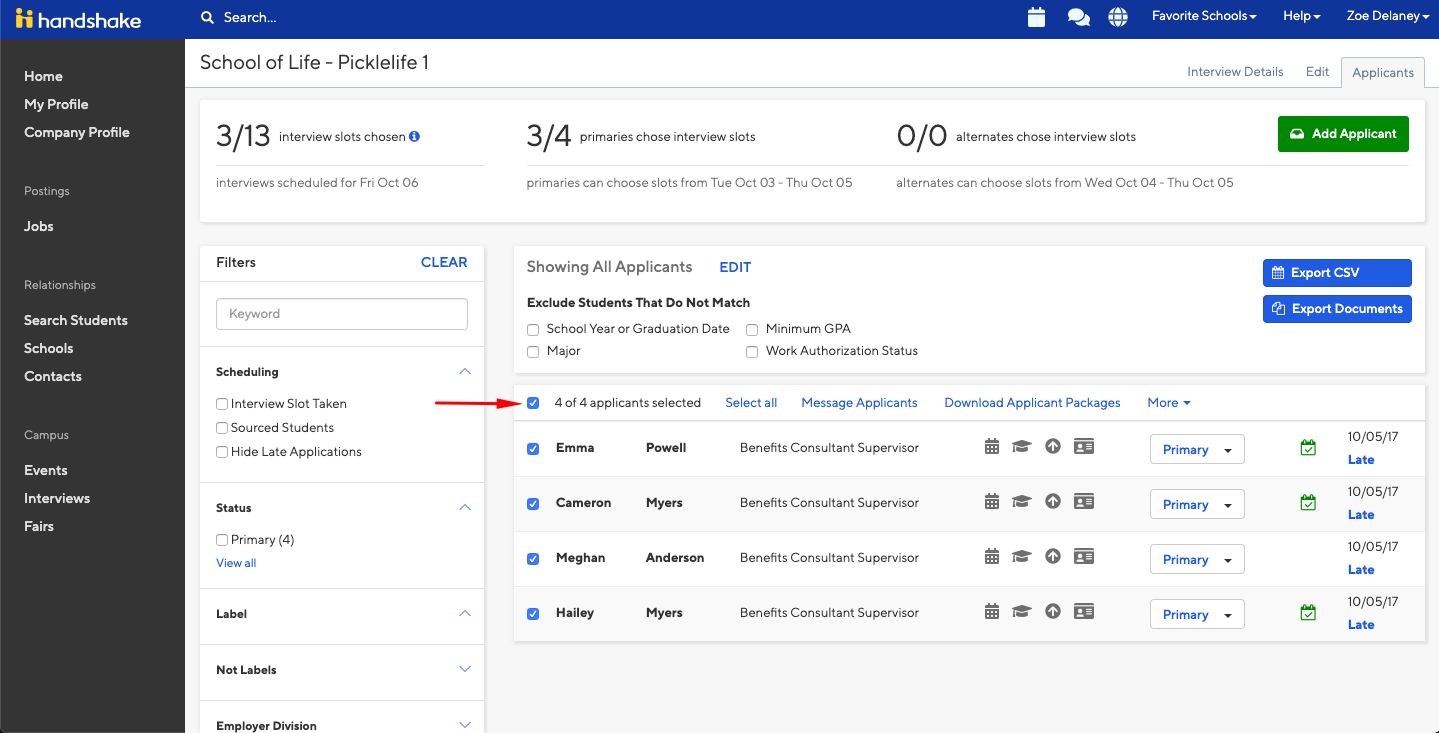 Once you have selected students, click on More in the top hand tool bar and then select Download Applicant Data from the drop down menu. You can select to either download these in a ZIP or CSV file.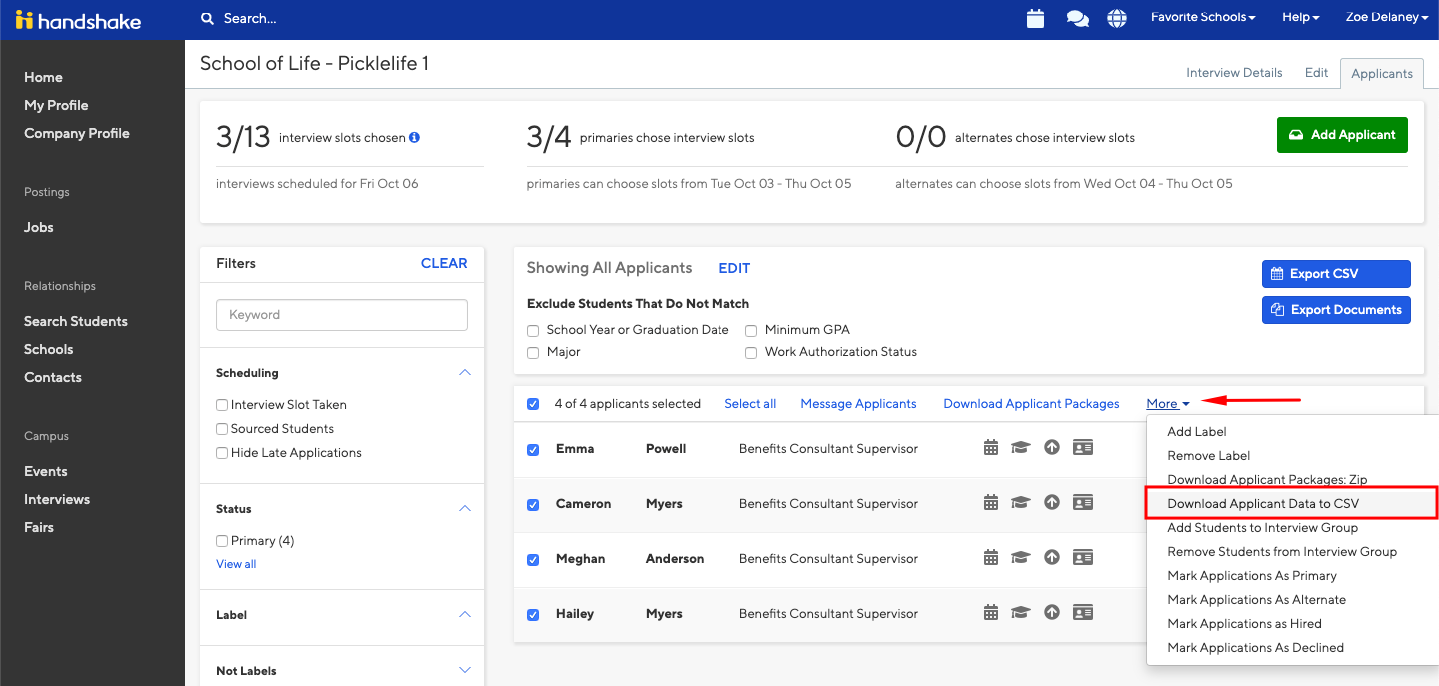 You will be prompted to confirm your request to download this information. Click on Confirm to proceed.

Once the download is ready, you'll see the notice below. Click directly on "Your download is ready. Click here to retrieve the file." to immediately download your file.
If you prefer, you can click Close and obtain the file from your email later.

Example of the interview applicant download: