There are several types of events that your institution/institution or an employer can host for students.
1. Click on Events at the top of the Handshake page, to the right of Jobs .
2. All events and fairs posted by your institution will load by default. You can use the filters at the top of this page to search for specific event types, filter on date, career centre, event format (in-person vs virtual), labels applied by your institution, or past events.
Events that are hosted in-person will display the event type above the title.
Virtual events will indicate either a Virtual Session (hosted outside of Handshake) or Handshake Virtual Session (hosted using Handshake Video).
Use the bookmark icon to save an event for later.
Check Your schedule on the right of the page to see existing event/fair attendance.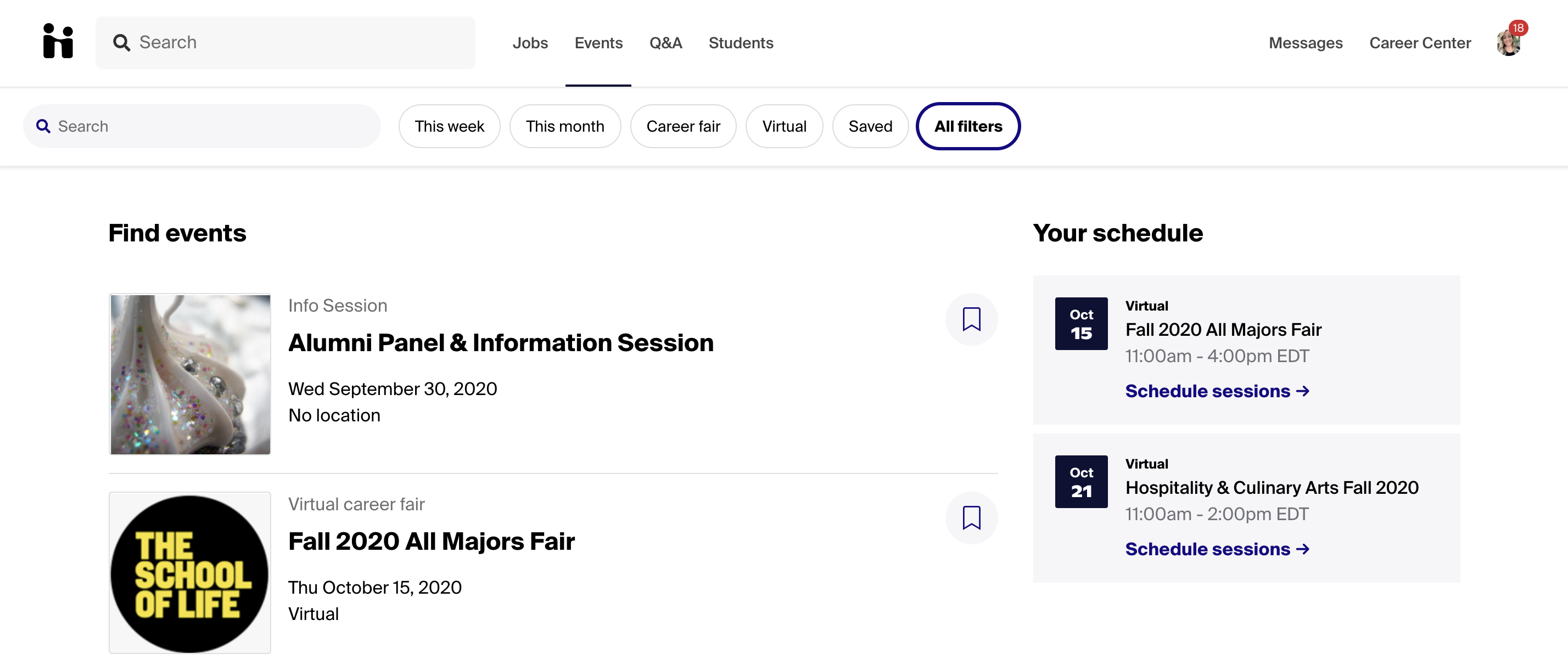 3. Click on the name of an event from the list to view more information.
Click the Register button in the upper-right corner of the page to register for the event.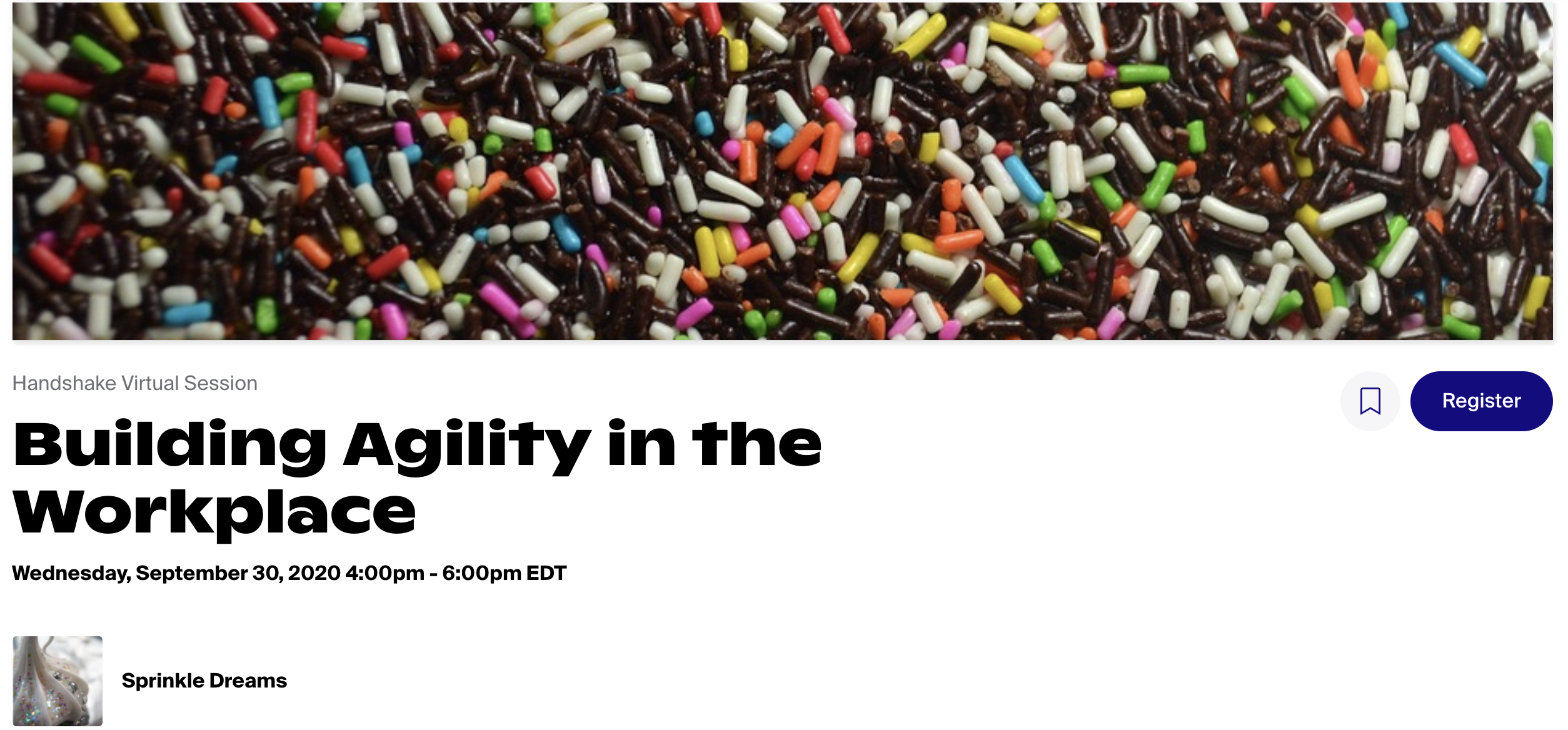 Some employers may choose to have you register outside of Handshake - if this is the case, the blue button in the upper-right will read External Registration .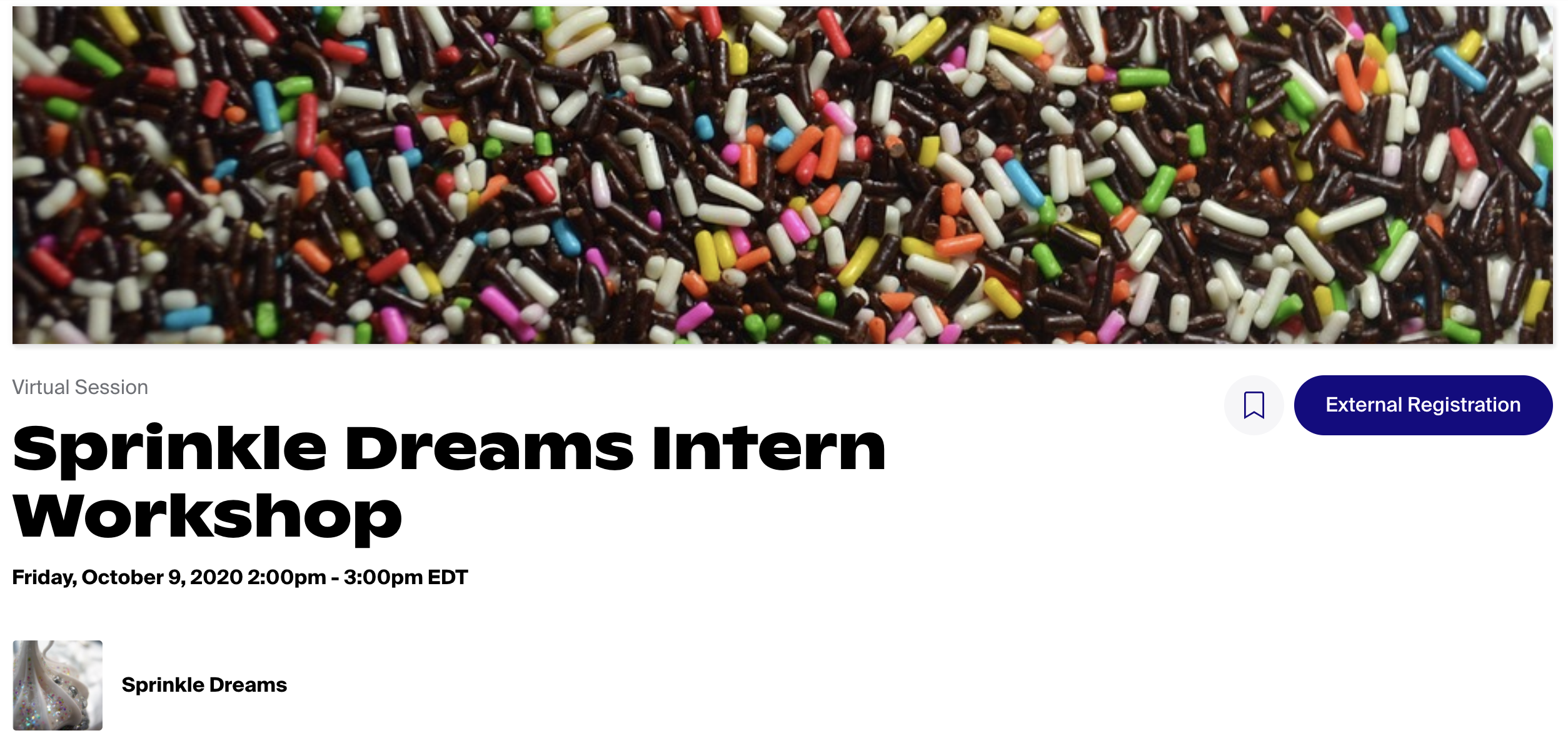 4. Once you've registered for the event, the event will be added to the Your schedule section of the Event page, as referenced in step 2.
Note : We'll send out an event reminder notification in Handshake and via email 5 minutes prior to the start time with a link to the event as well!
Email:

Notification in Handshake: (appears 5 minutes prior to the event)