You may find that a job posting needs to be updated or changed, and that is totally okay! This article will walk you through the steps to successfully edit a job posting in Handshake.
Note: Editing your job posting description or the start/expiration date, while it is active and already approved at schools, will reset the job posting status and need to be approved again. Any other edits you make to the posting will be reflected immediately at every school the job is posted to.
1. Click Jobs on the left navigation bar, then click on the job you'd like to edit from the list.
Tip: use the Active, Expired, or All tabs to filter displayed jobs.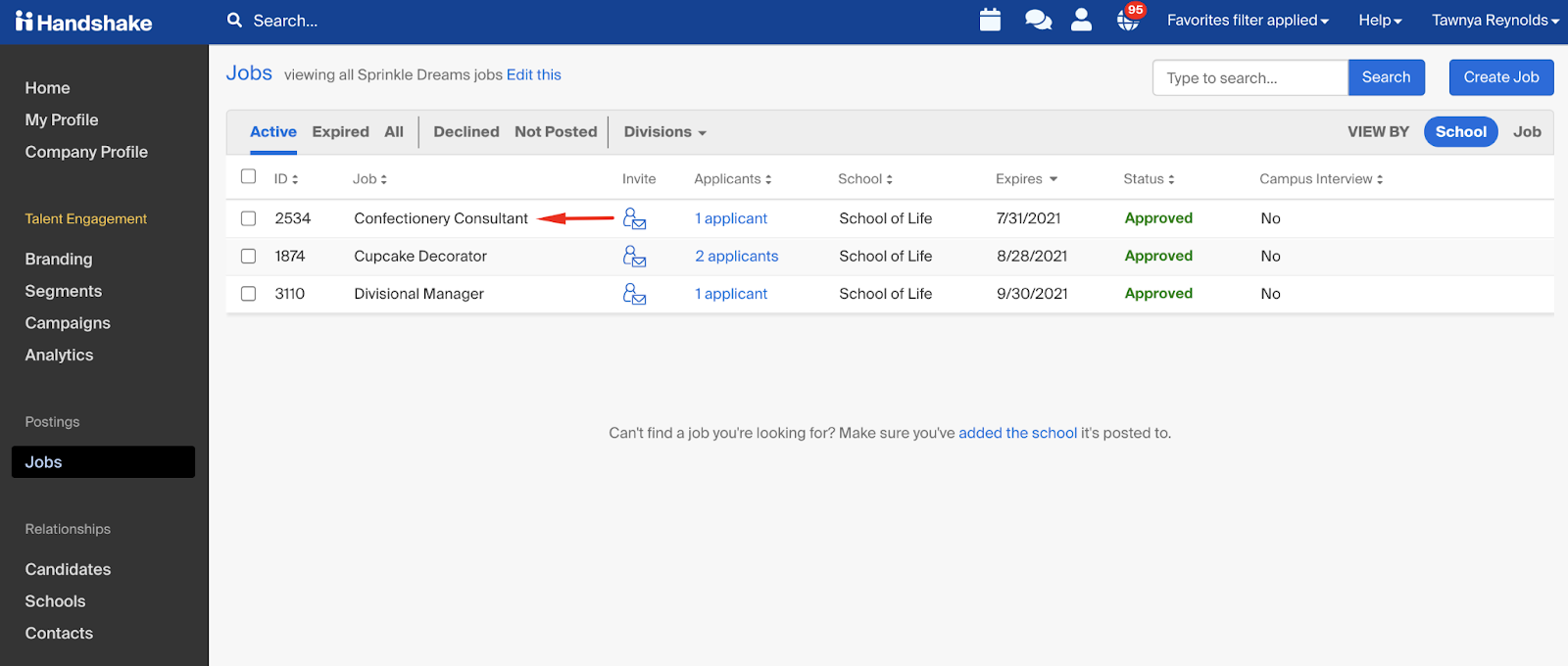 2. This will take you to this job's overview page. From here, click Edit in the upper-right corner of the page, or click Edit to the right of the specific section you'd like to change, for Description and Preferences.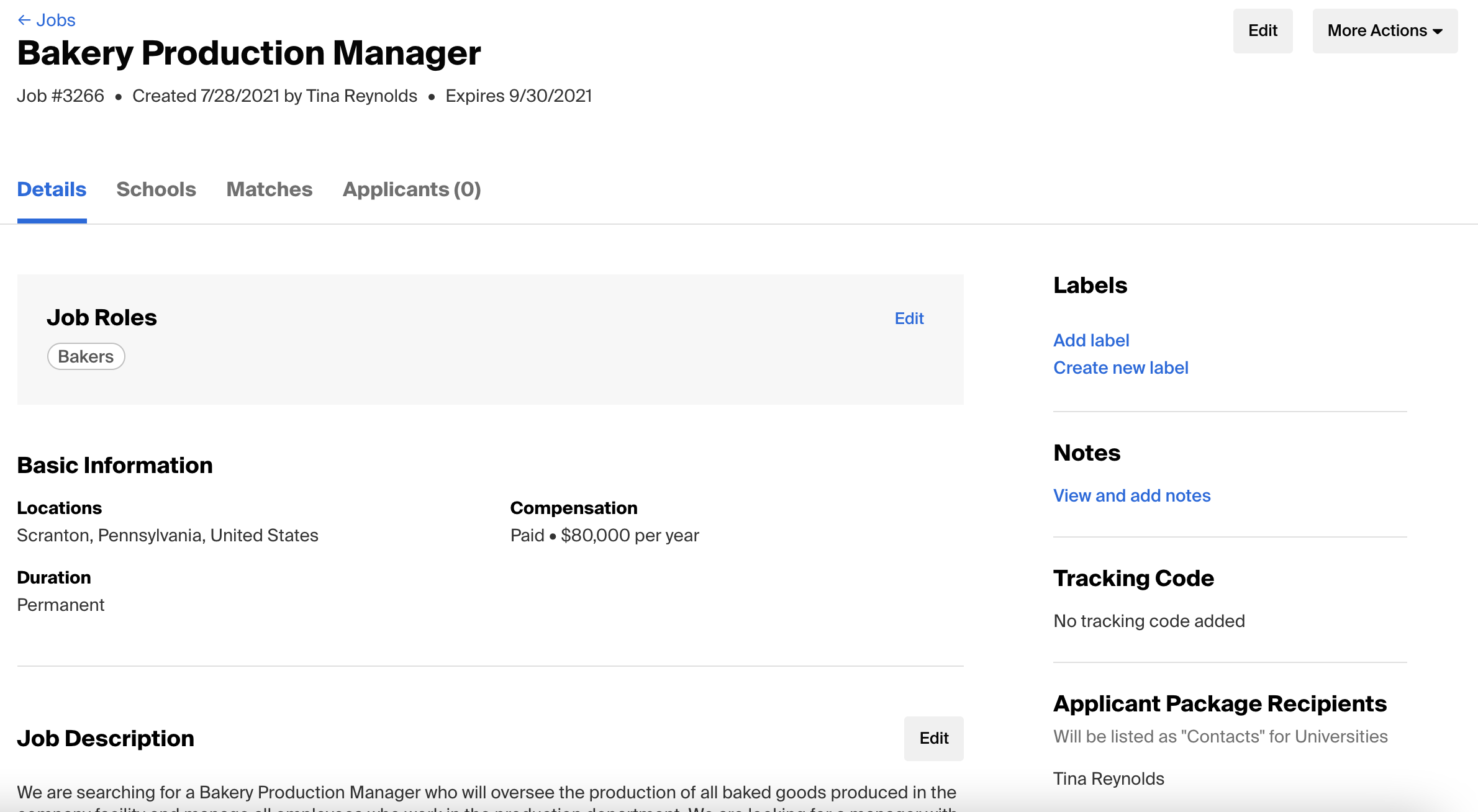 3. You now have the ability to edit each section of the job posting by clicking through the bottom tabs: Basics, Details, Preferences, and Schools.
Note: In the event you're editing a job that someone else posted, you will not be able to change the setting "Are you open to speaking with interested candidates?". Next steps depend on:

If the original job poster is no longer active at your company, you'll need to expire this posting and duplicate it in order to be highlighted for students to view and message.
If the original job poster is active at your company, you'll need to reach out to them directly to make changes to the setting.
For more information on the fields on each of these tabs, review the details in How to Post a Job.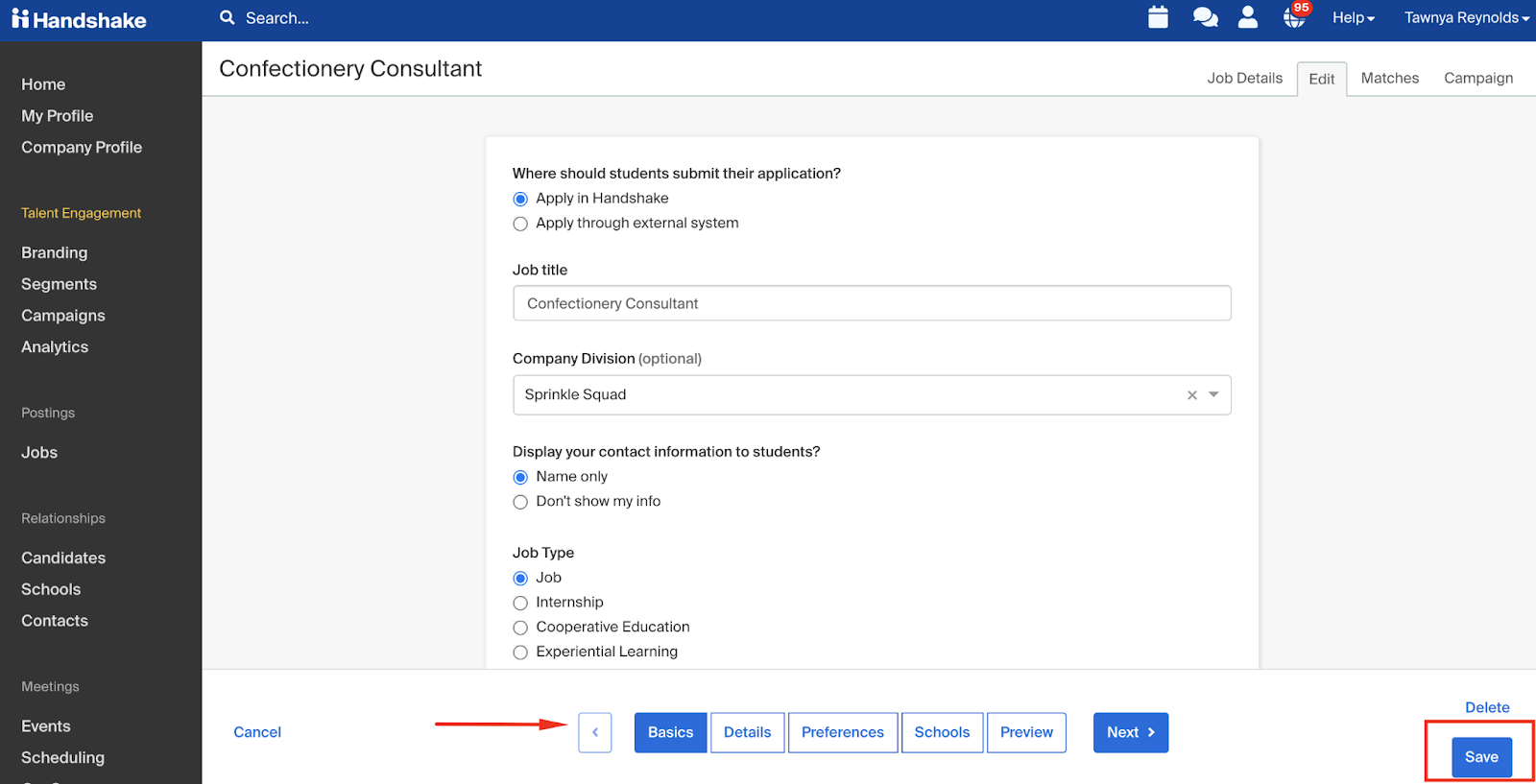 4. Click Save in the lower-right corner to process the changes.