Handshake now offers enhanced account management options to keep your account secure. We will be rolling out these changes starting December 2017. To request a specific owner for early access to this feature, please fill out this request form. 
The main update is that each company account will be able to differentiate between an Owner and a Recruiter, for a clear stratification of roles.  These new roles will replace existing roles detailed here.
Benefits of an Account Owner
Clear point of contact

for new recruiters at your company trying to gain access to Handshake

Account security:

Only the Account Owner can approve new recruiters, and disable old accounts

Brand security:

Only the Account Owner can make updates to your company page
Changes to Recruiter Accounts - what happens to everyone else?
Recruiters will no longer be able to edit your company branding page, the account information of other recruiters, or approve new recruiters trying to gain access to your company's account

Other than that, their experience will stay the same - recruiters will have full access to post jobs, interviews and events.
Account Owners: Approving Accounts
Only admins will receive an email alert to approve or decline new recruiters that need access to their company

Admins will be alerted in Handshake of any accounts waiting for approval with a notification icon


Account Owners: Disabling Accounts
To disable accounts, click your name in the upper righthand corner and then Employee Directory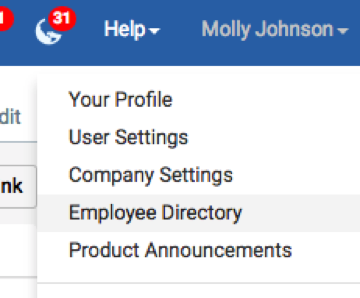 Use the Roles dropdown to change the account from Recruiter to Disabled