With thousands of employers posting collegiate hire jobs on the platform, Handshake is an incredibly powerful tool for your internship and job searches. Taking time to understand Handshake's search functionality will help you identify the best jobs for you. This article will give you strategies and tips to help strengthen your search skills.
Start by clicking on Jobs in the upper-left corner of your home page. The Job search page will load by default.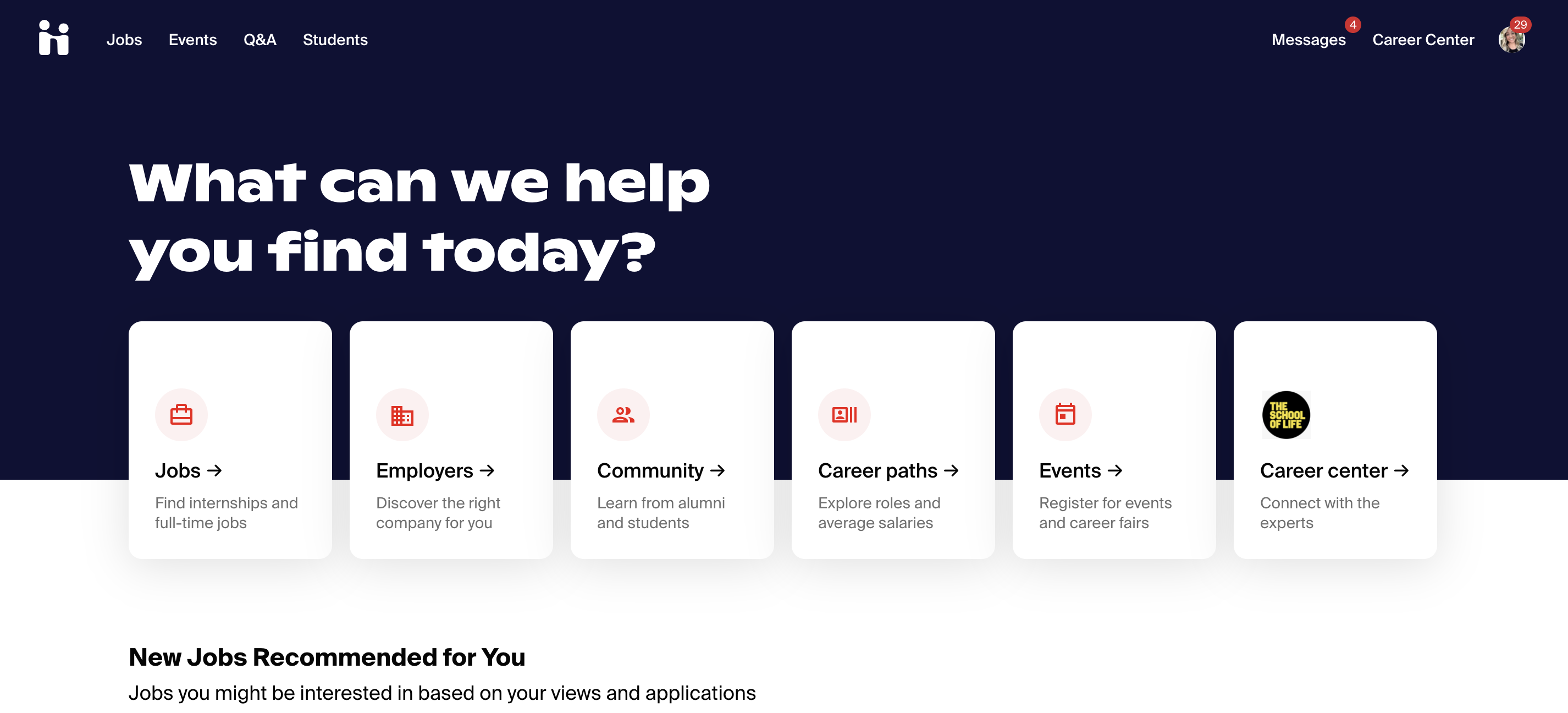 Job search page:

On this page, there are various options available to view available jobs and narrow down your search.
Search using keywords, job titles, or employers in the upper-left search bar.
Search by city, state, or zip code by clicking Location.

Please note that the location filter defaults to a 50 mile radius.

Filter your search by job duration (full-time, part-time), as well as by job type (on-campus, internship).
Click on All Filters to see more filter options –– once you've added all desired search criteria, click Show Results in the lower-right corner of the filter popup.

Job types
Paid roles only
Work study
Interviewing on campus
Employer preferences
Work authorization
Industry
Job function
Major
Employer
Labeled by your school
Saved searches
Another great way to continue your search for jobs and internships is to create a saved search and set job alerts. You can learn how to use saved job search and alerts by checking out the following resources:
Saved jobs
To save a job for later, click the bookmark icon. For more information, refer to My Saved Jobs in Handshake.