If you would like to view employers who will be participating in or attending an upcoming career fair, follow these steps:
1. Click on Events from the upper-left corner of the screen, in the top menu bar.

2. The event discovery page will load, with some highlighted events or fairs you may be interested in. Click on Employers from the menu in the upper-left corner of the page, or click the text View more, in the lower-right below the "Meet with employers" row.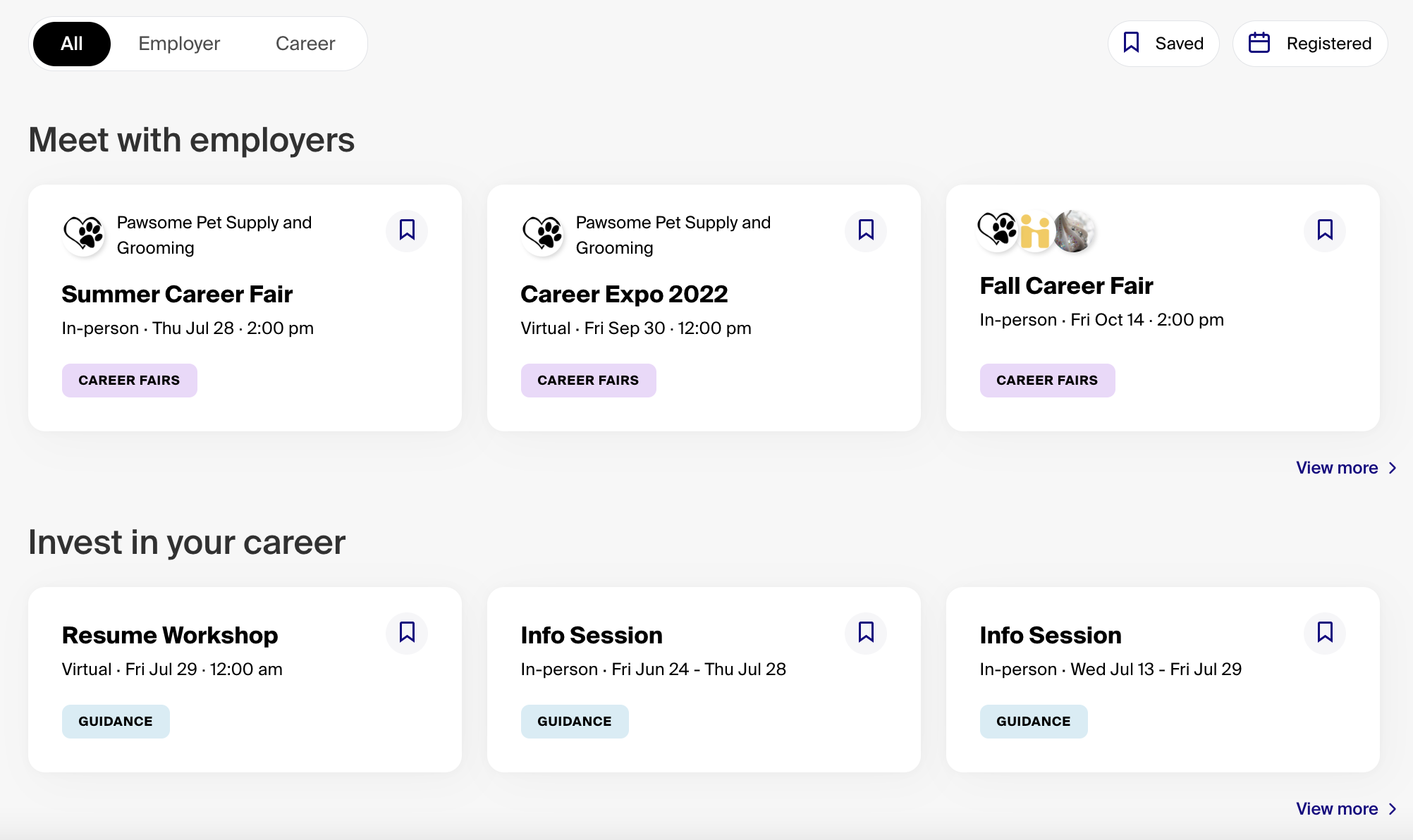 3. Use the filters in the upper-middle of the page to narrow down displayed items – alternatively, use the bookmark icon or the calendar icon to display fairs you've previously saved or registered for.

4. On the fair tiles, company profile icons will display for registered employers. Click on the fair tile to load the fair's overview page.
Virtual fairs: use the Career fair details tab, then scroll down to the Employers attending section. Some of the employers will be displayed–click on Show # employers to view all registered employers.
In-person fairs: use the tabs All Employers

or

Employers I'm Following

to view all registered employers or your favorite employers that have registered.

Click on

View Details

to expand the desired employers description and details.