If you would like to view employers who will be attending an upcoming career fair, follow these steps:
1. Click on Events toward the upper-middle of the page.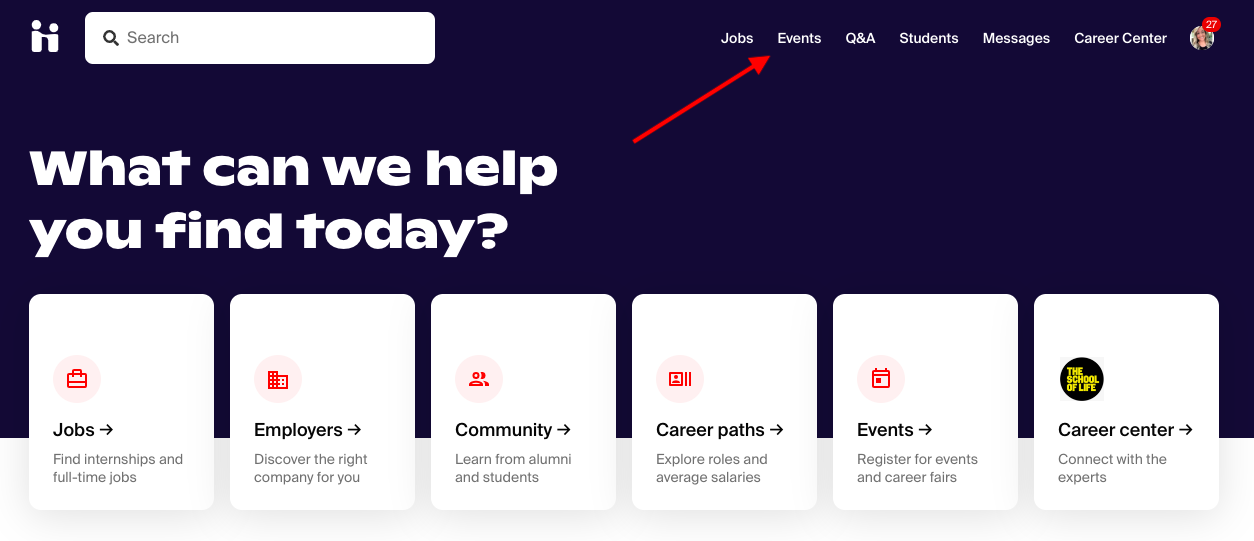 2. The page will load all upcoming events and fairs. You can also click on Fair Search to only display career fairs. Click on the fair you'd like to view.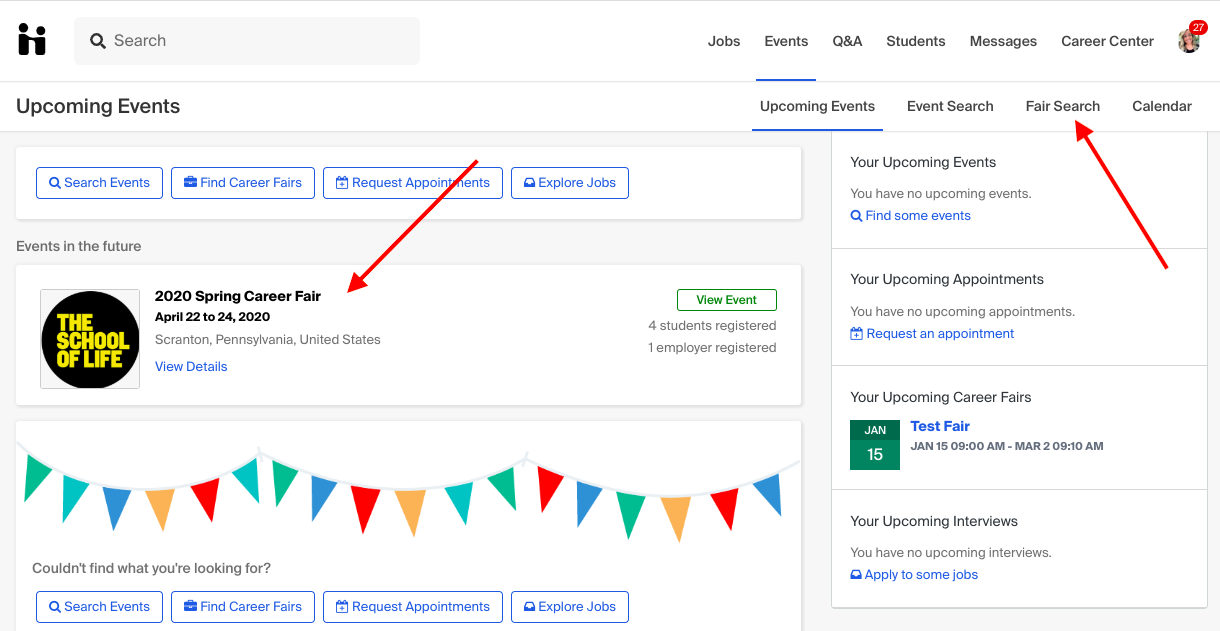 3. When the fair over page loads, you'll see a summary of employers registered toward the left of the page.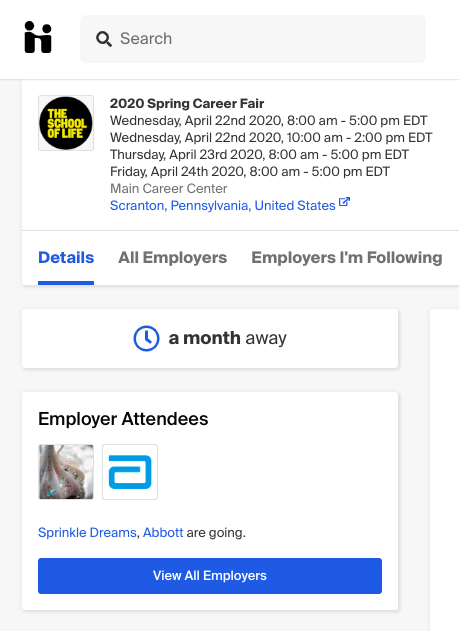 4. Click on the blue button for View All Employers, or the tab for All Employers, to see a full list of registered employers with detailed employer descriptions and additional details.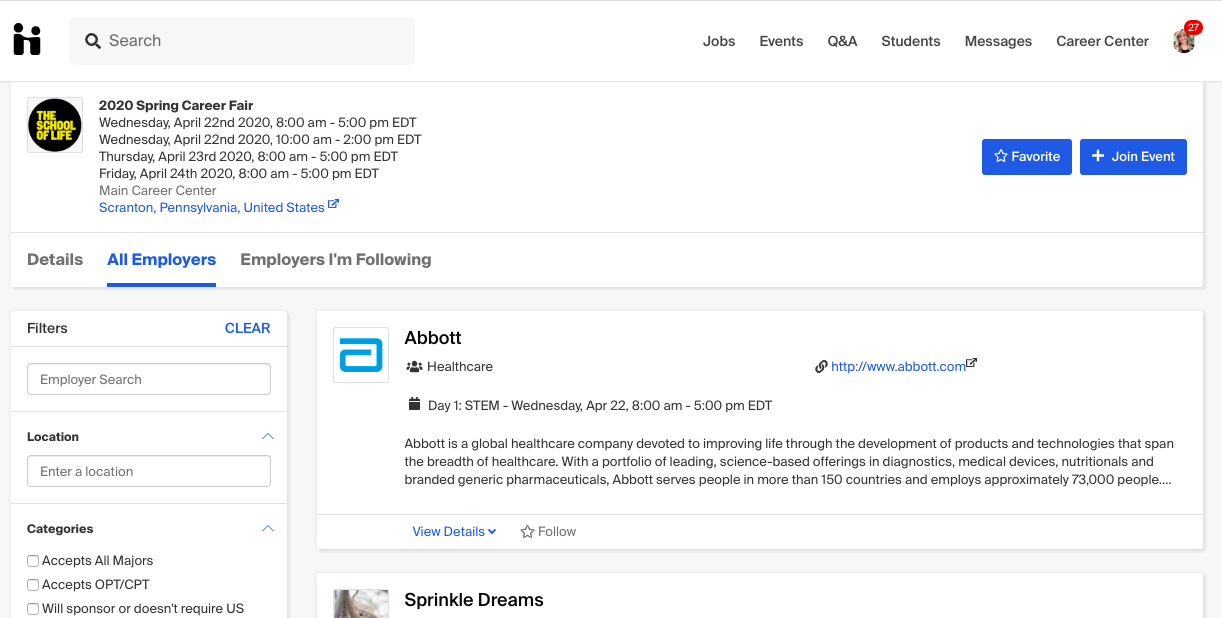 5. Click on the tab for Employers I'm Following to see favorited employers attending the fair.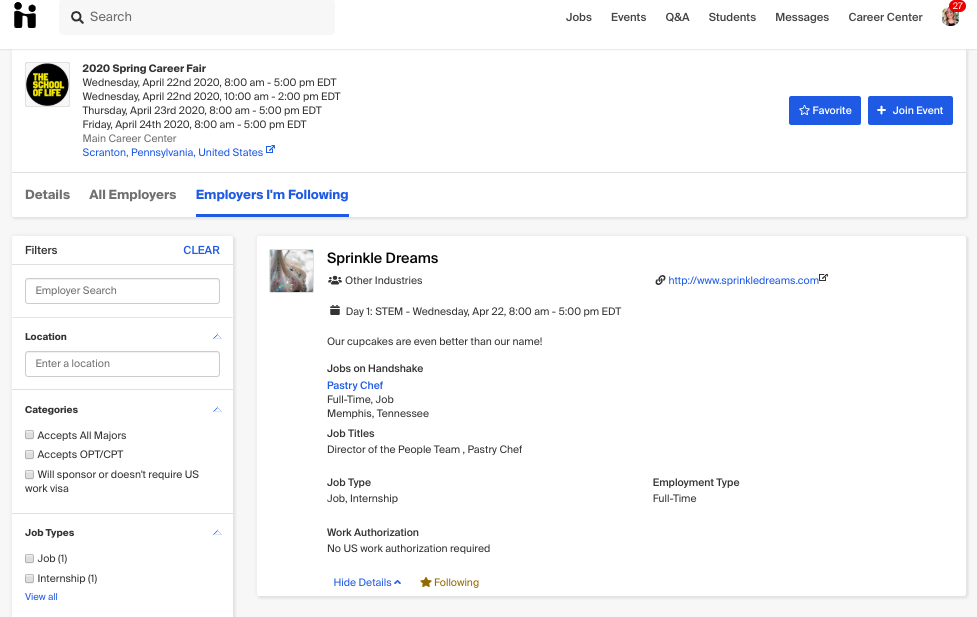 From All Employers or Employers I'm Following, click on View Details to expand the desired employers description and details.