Please view this article to search for a student in Handshake and view their profile

This article will walk you through the different actions you can take as a career services staff on a student's profile in Handshake.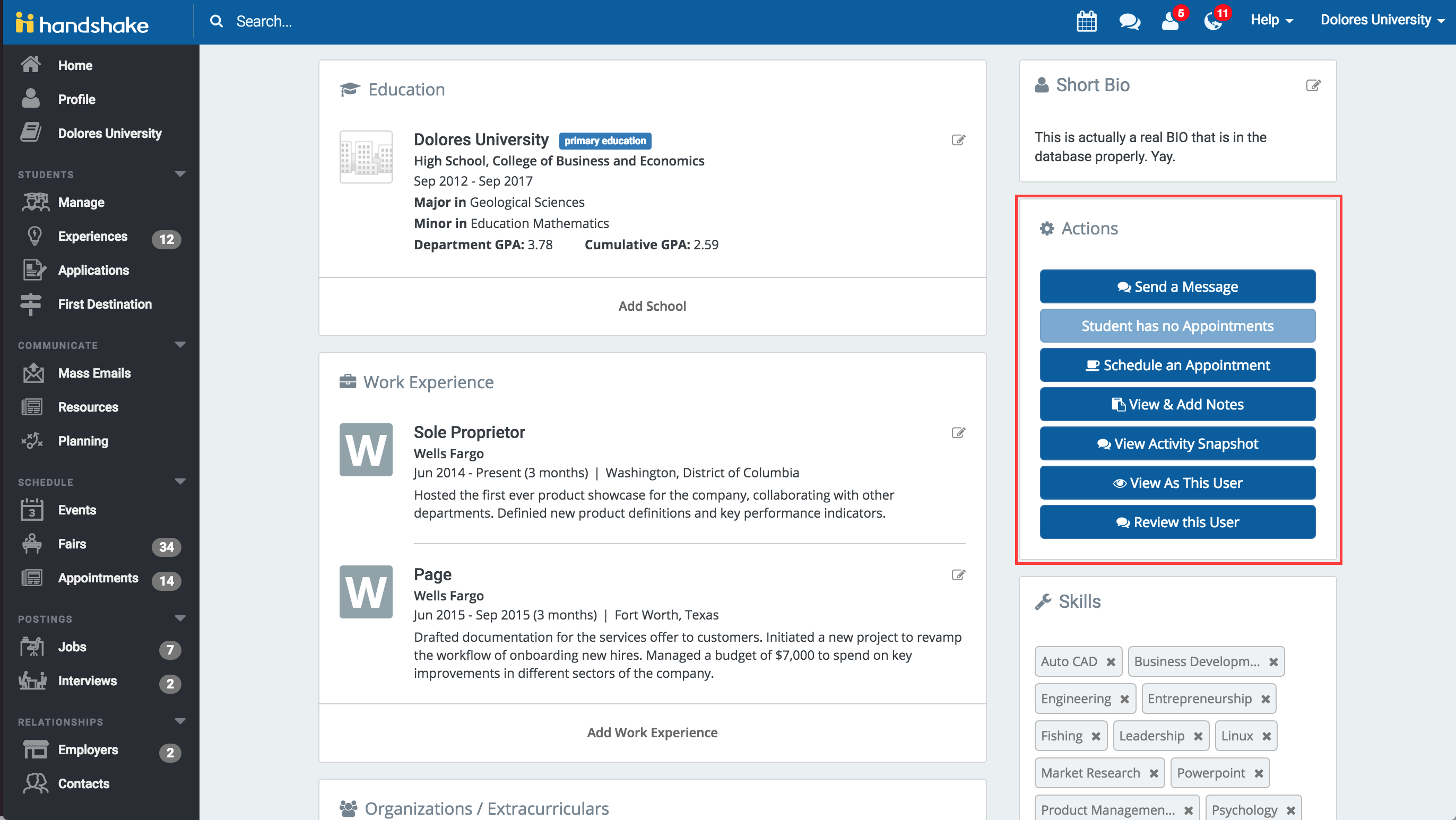 Send a Message: This will open a personal message with the students. You may want to follow up about items discussed during an appointment or provide them with details about an upcoming event that they are involved in.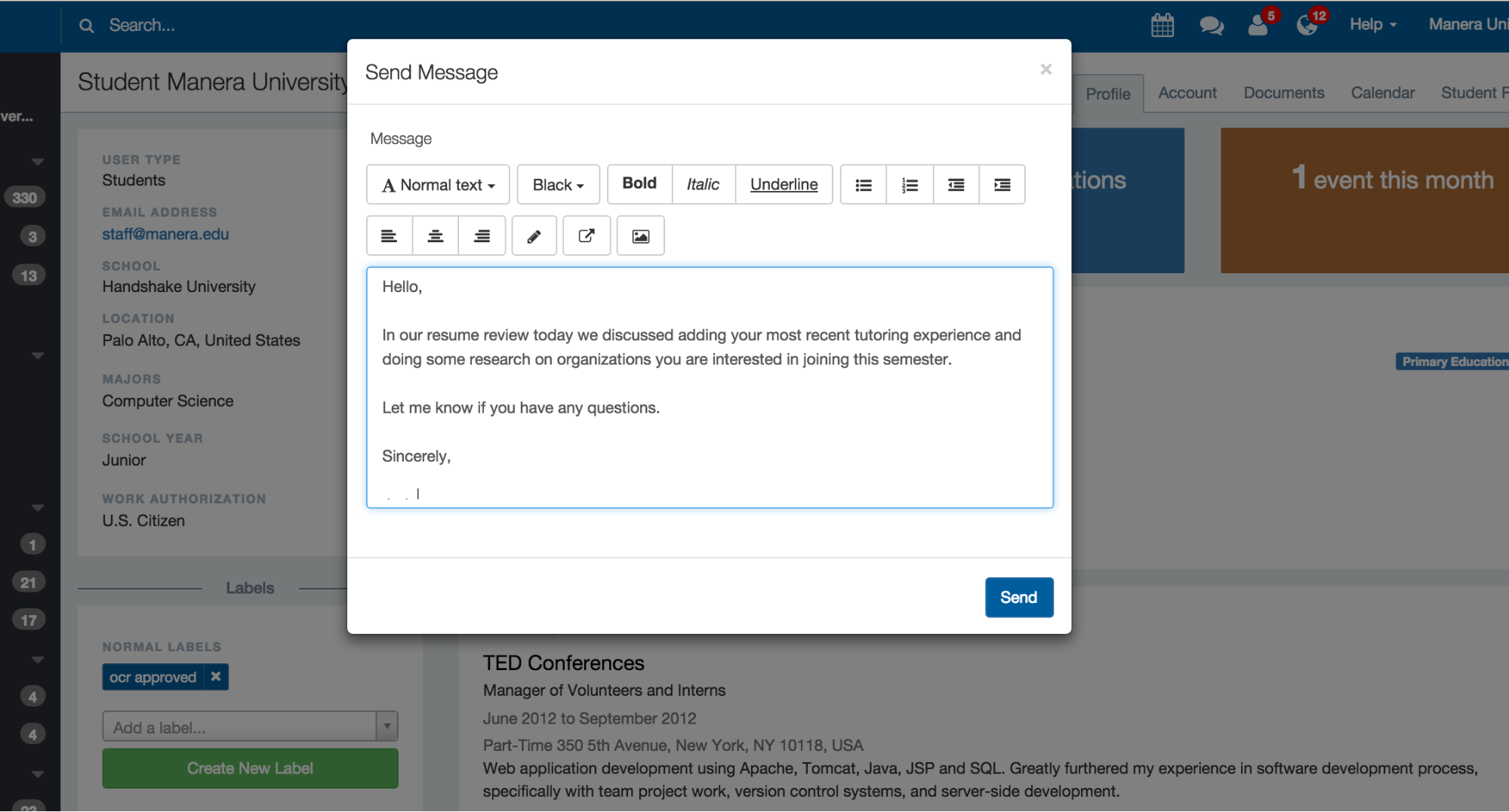 View Appointments with this student: Opens all past appointments with the student. This is great resource for viewing history before an appointment or event.



Schedule an Appointment: A quick way to schedule a new appointment with a student.
View & Add Notes: Add general notes to a student's record, tag other staff members by adding a "+" before their email address or add a reminder to follow up about a specific item.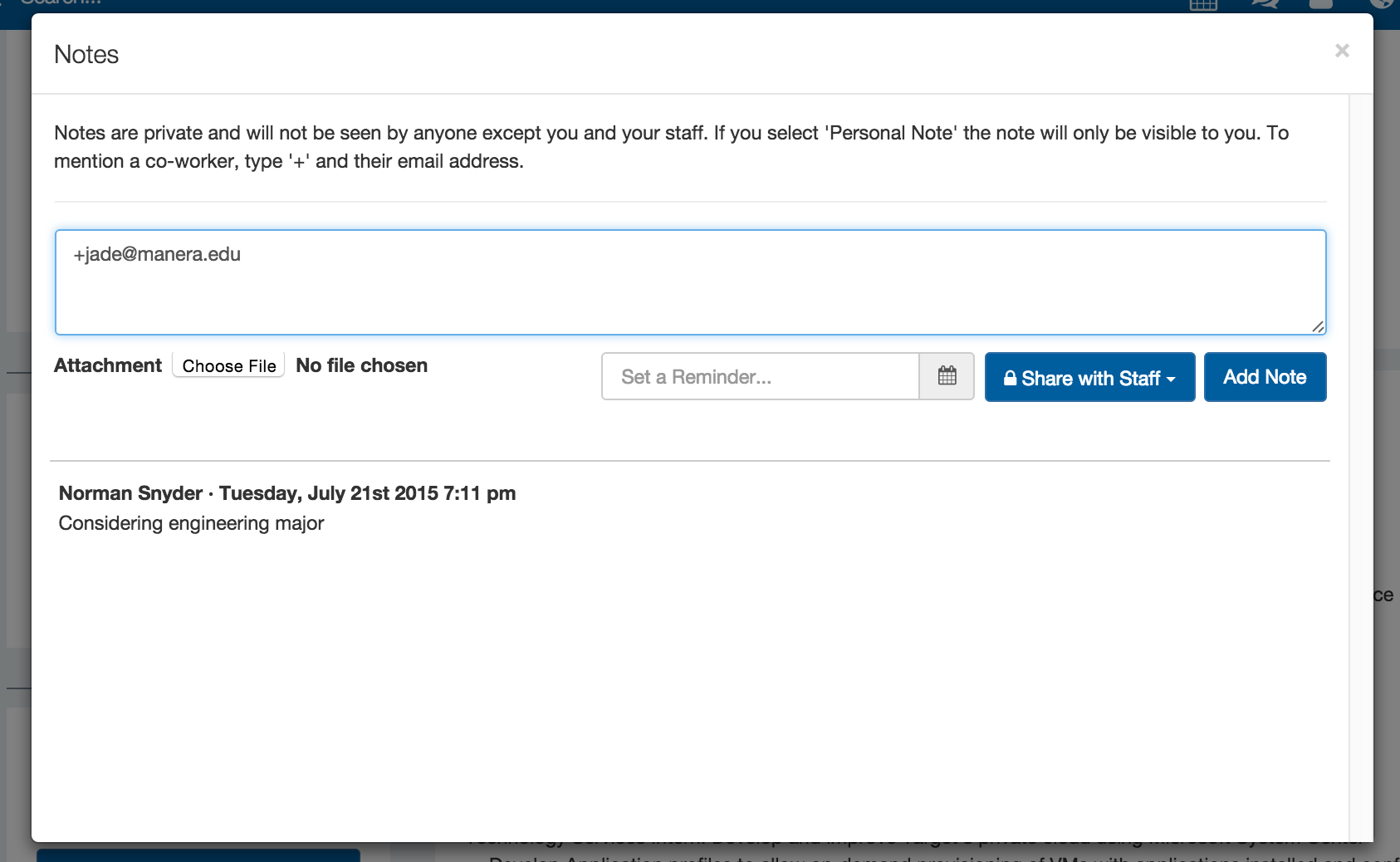 View Activity Snapshot: Shows you the history of the actions the student has taken in the system. This includes events, jobs, interview schedules and career fairs.
View As This User: View this article to see how to view as a student.