Premium partners can message students without a Handshake account after they've registered for an event that has been shared publicly.
Students without a Handshake account may register as a guest and attend your event as instructed. Because accounts are not created for students who register as a guest, the process for following up with these candidates is slightly different from messaging a candidate with a Handshake student profile.
Premium features are for Handshake Premium accounts only. For more information, please check out this resource.
Identifying a candidate without a Handshake profile
Candidates without a Handshake profile will display a human icon with a strikethrough next to their name.
To refine search results, select the "No Profile" option below the filter Handshake Profile, located on the sidebar.
If you hover your mouse over this icon, a message will appear that reads, "No Handshake profile".
The student row, unlike students with Handshake accounts, will only display their name and RSVP date.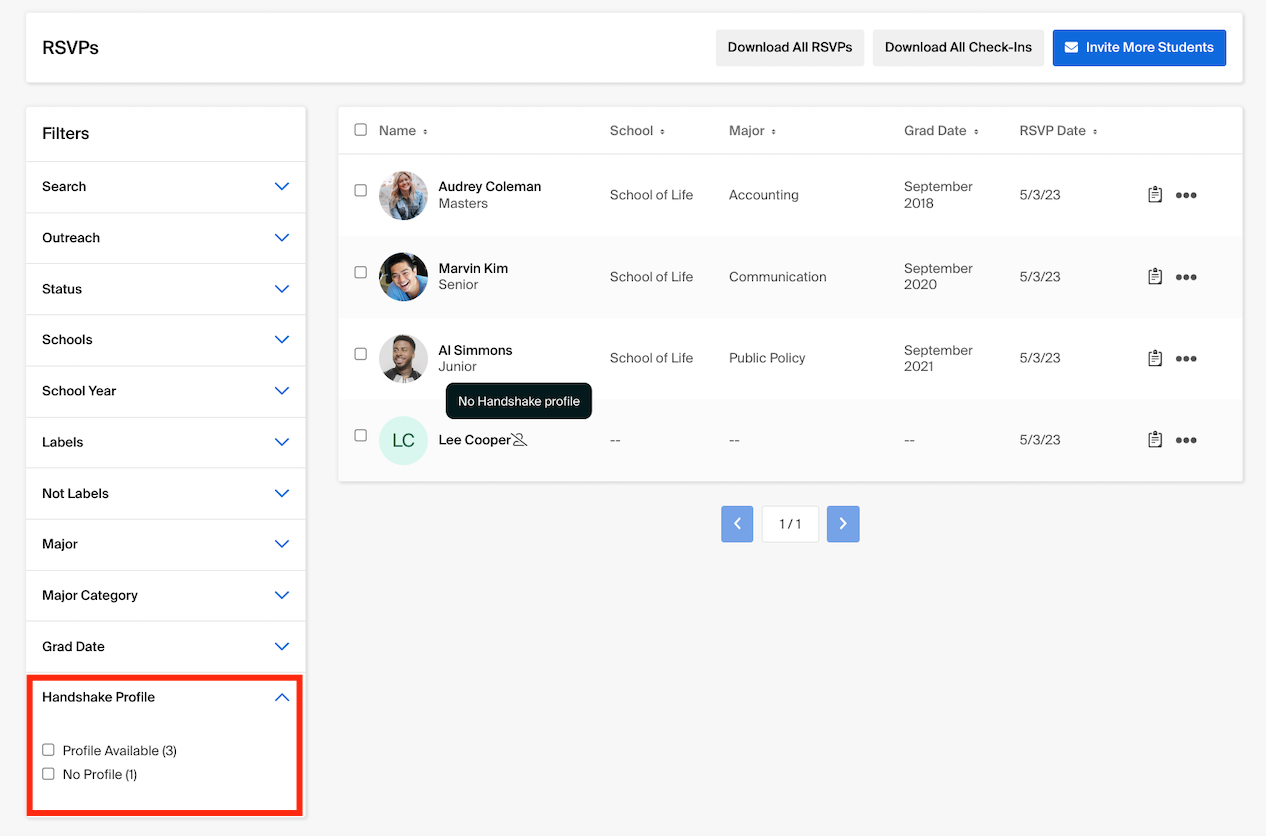 Messaging a candidate without a Handshake profile
Candidate without a Handshake profile receives messages to the email address they used to register.
Candidates will not be able to respond to the message via Handshake. However, you may opt to allow candidates without Handshake profiles to reply to employee email addresses within your Company Settings: Global Settings.
To send a candidate without a Handshake profile a message, refer to Messaging Event and Fair RSVPs.