Some employers have access to a check-in kiosk for events they are hosting or fairs they are attending. This is intended to allow the employer to track attendance at their event or fair booth, and also allows them to followup with attendees more easily.
To check in, you can either enter your account email address or scan the QR code using the camera feature on your phone or through the Handshake mobile app.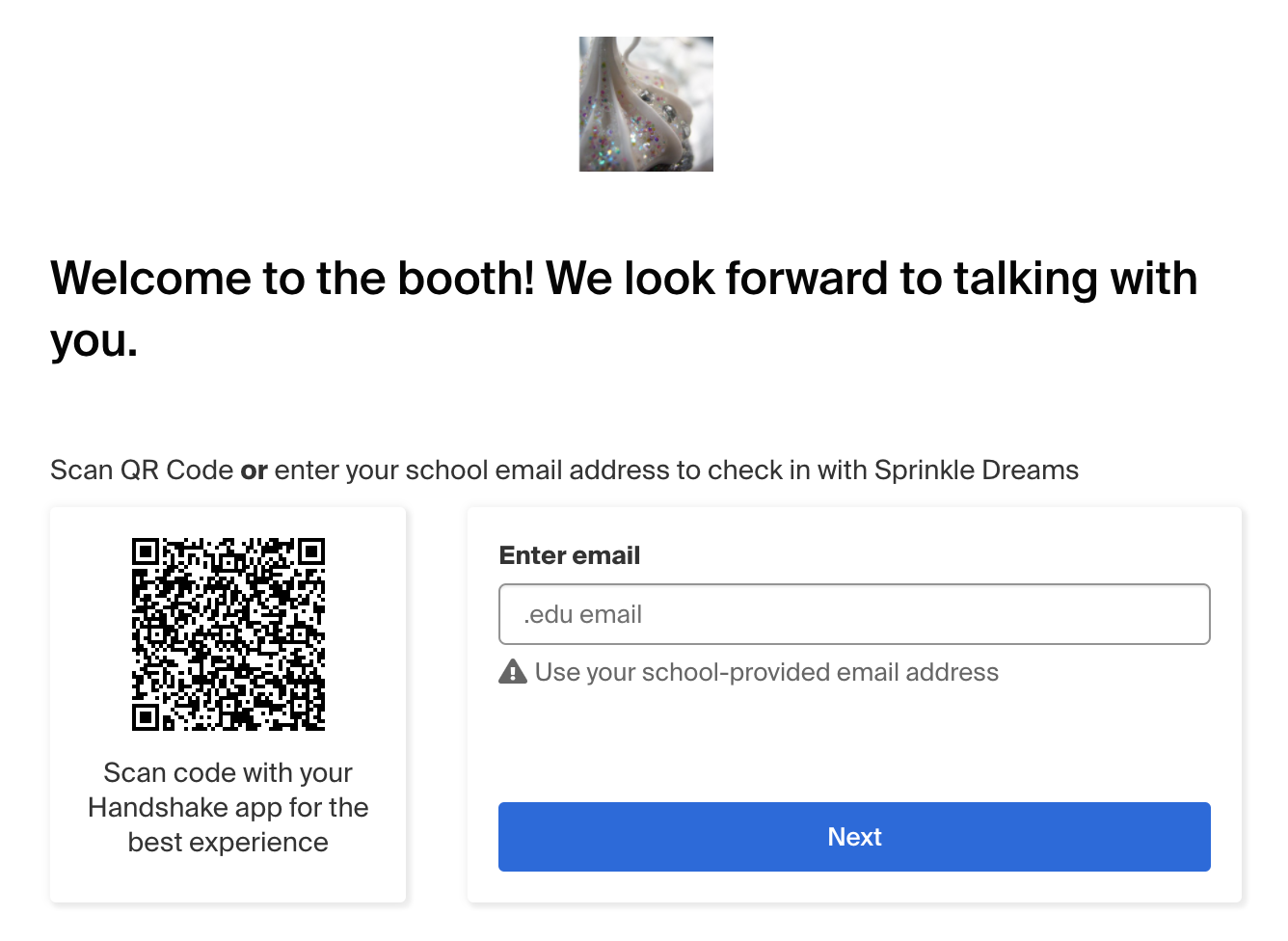 The kiosk will pull information from your profile and you'll be checked in immediately if all of the following is true:
checkin via one of these methods:

you scan the QR code on your device and choose to open in the Handshake mobile app OR

you enter your email address in the kiosk device

you attend a Handshake-partnered school
have an activated, public account
*When you scan the QR code and open n the Handshake mobile app, a checkin confirmation will display–tap Done to proceed. The employer's company profile will load. Learn about Following an Employer in Handshake.
Here are examples of the checkin confirmation and employer profile via the app: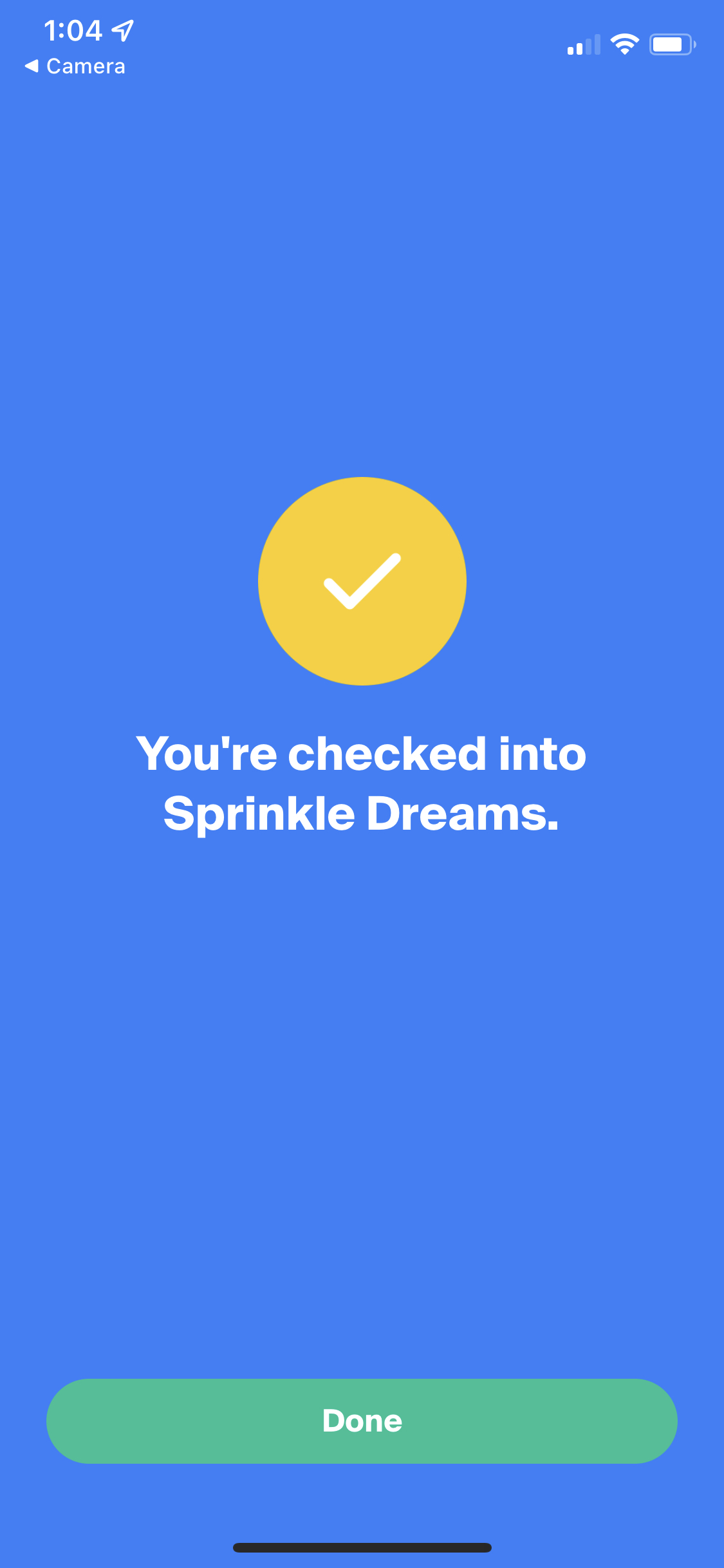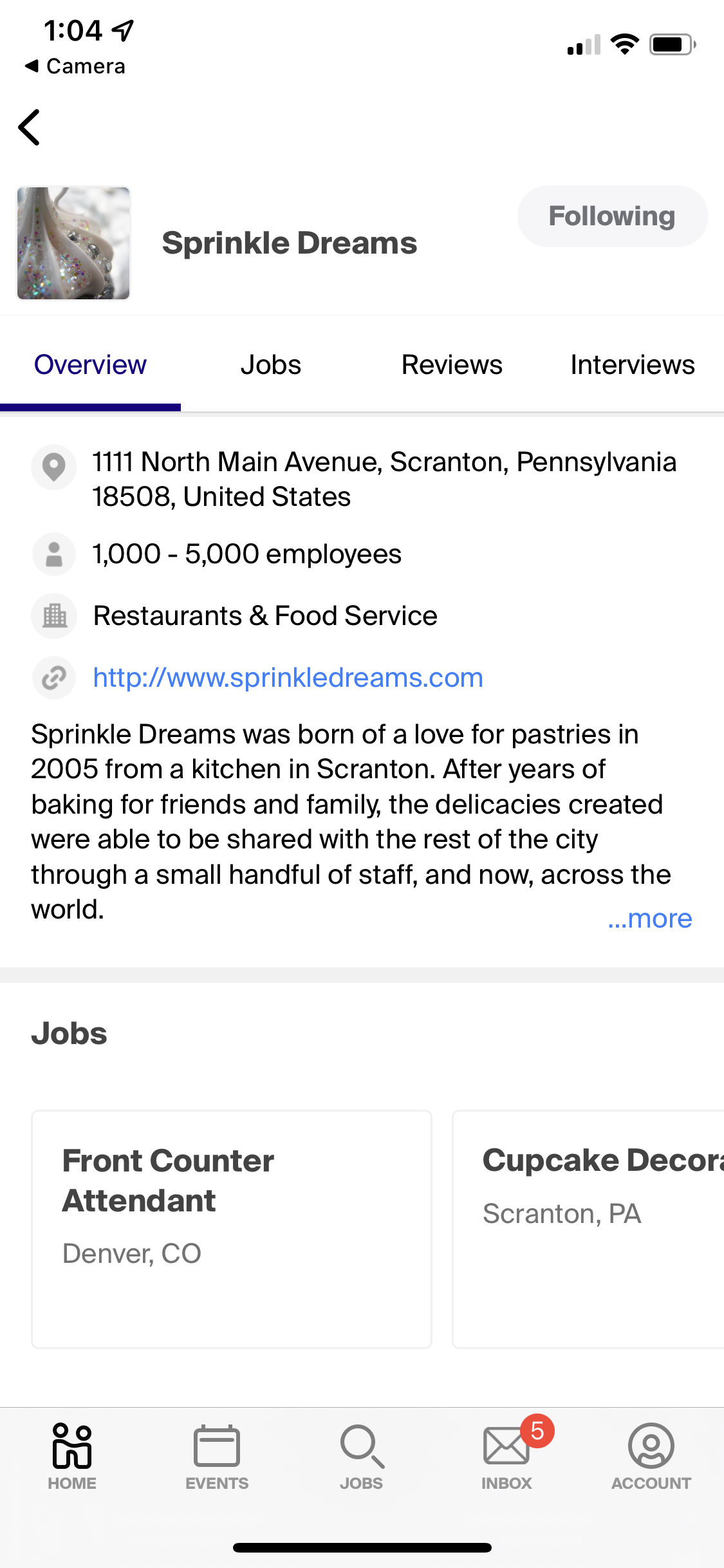 The checkin kiosk will prompt for additional information in the following circumstances:
attend a school that hasn't partnered with Handshake yet
have an inactivated or private account
don't have internet connection on your mobile device
scan the QR code and choose to open in a mobile web browser
If any of the above are true, the checkin kiosk will prompt you to enter in your:
First Name
Last Name
School Email
School (select from the dropdown)

**My School is Not Listed (check this box if your school is not listed in the dropdown)

Major
Graduation Date Month & Year
Here's an example of the checkin kiosk via a desktop browser: