This article shares some best practices to help you navigate the day-of your virtual fair smoothly.
On the day of the fair, there will be a banner across the top of your homepage dashboard, alerting you to the fair occurring today with a link to quickly access session details: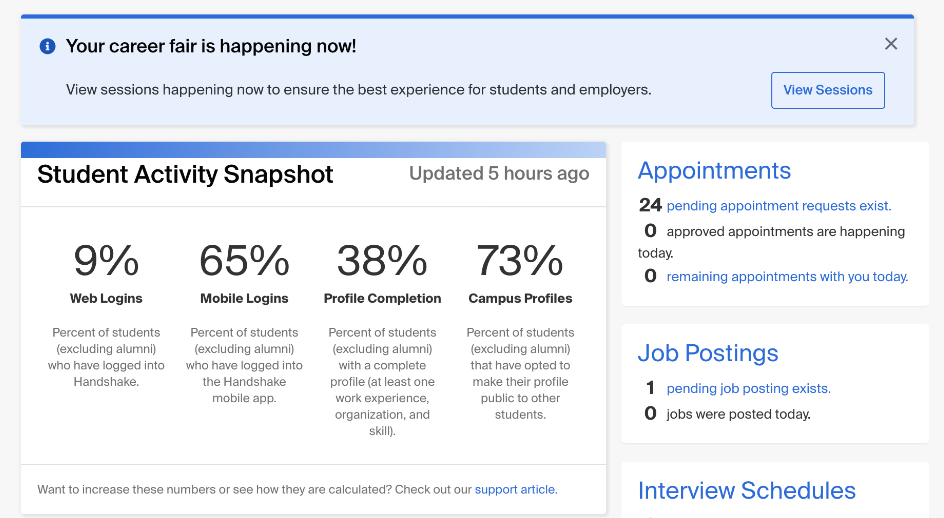 Note: If there are multiple fairs occurring on the same day, only the fair that starts first will be listed.
1. Universities monitor for questions from employers and students.
Have your resources ready
Get familiar with the Session Details page - this will help you see employer 1:1 preference settings (which can exclude some students from signing up).
Send relevant resources ahead of time for testing network connection and video/audio settings
Virtual Fair Launch Kit

resources: email templates, blogs, help articles, promotional materials.
Link to relevant ways to connect with the career center, email, phone and Handshake messages
Make sure the fair description page is up to date with contact information!
Best Practice: Register your Career Center's on-campus employer account as an employer at your fair, then configure a schedule for group sessions and/or 1:1 sessions, during which you can offer support and guidance to students. If you choose to do this, be sure to market your booth to students in advance as well, so they know they can come to your session for guidance!
Open a browser window with these tabs that you can quickly copy and share

Trust & Safety

Accessibility
2. Employers launch sessions directly from their schedule view into the Handshake video experience.
Employers are able to

access/launch sessions 1 hour early for testing purposes.

Students (attendees) can access 5 minutes early for testing purposes.

Note: Students must be signed up for a session in order to join!

Employers and students can cancel sessions on the day of the fair, but we will confirm with them that they would like to cancel on short notice.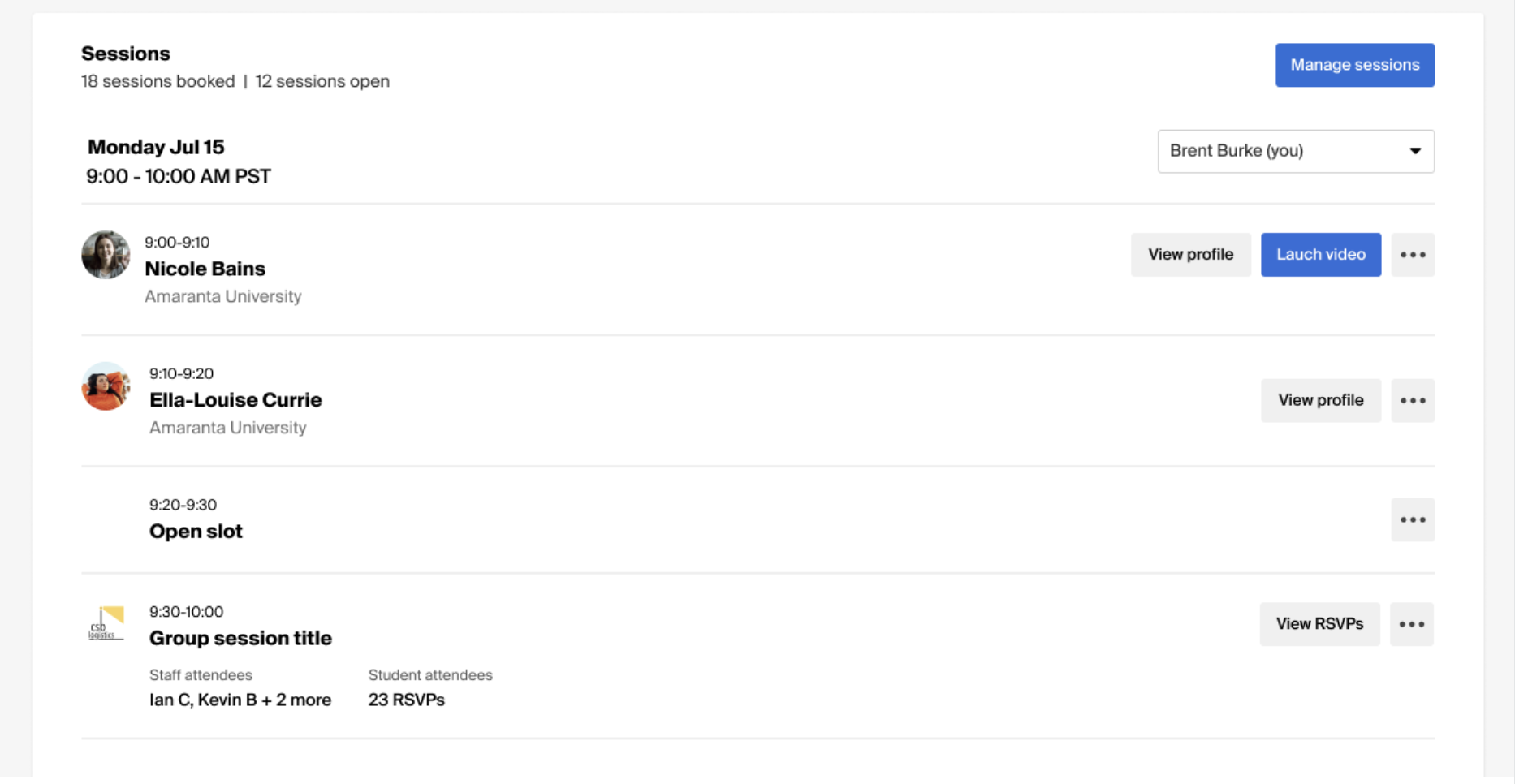 Employers join group and 1:1 sessions as the host.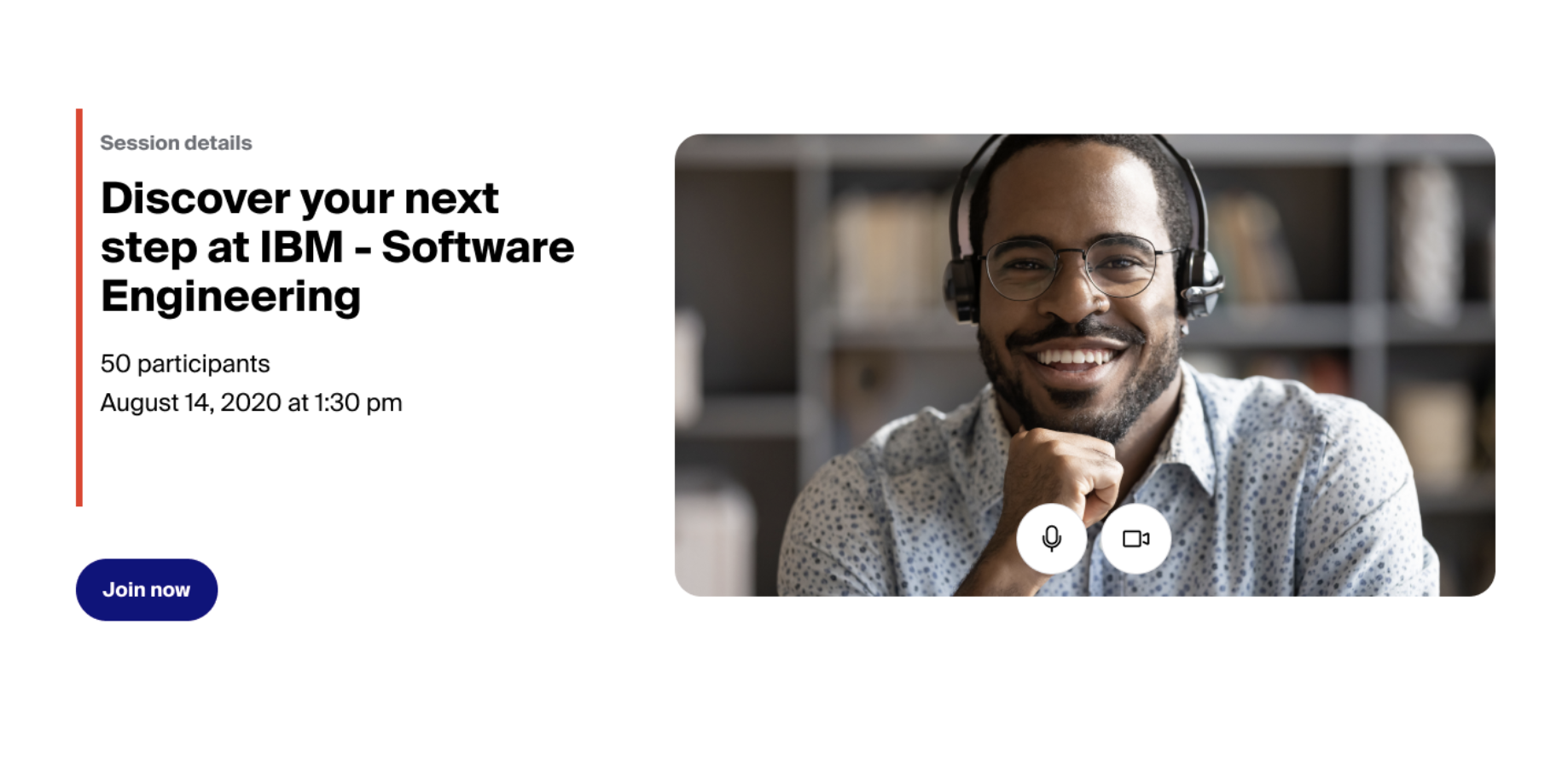 Employers can share their screen. Students will not have the option to share their screen.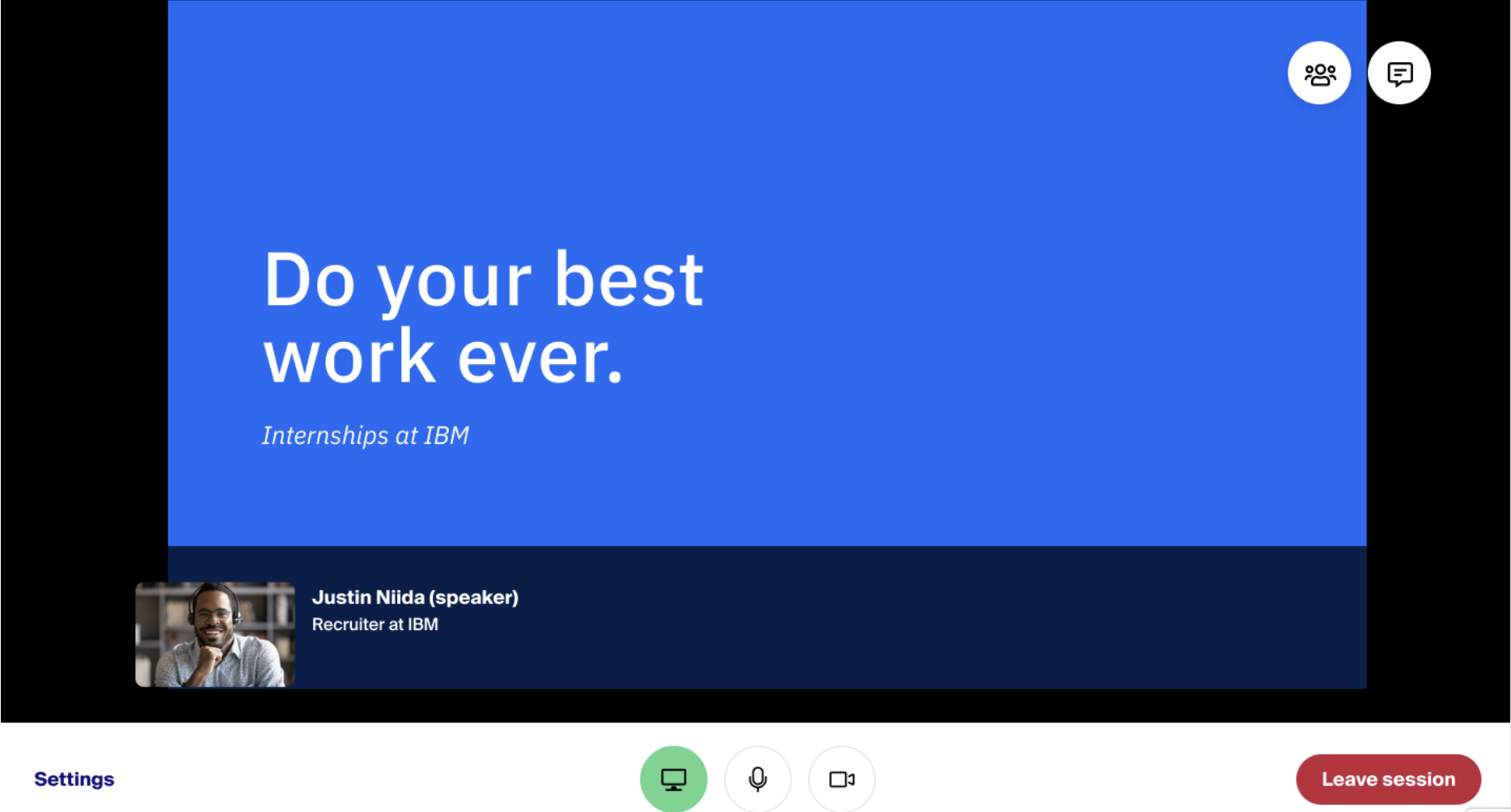 Employers and students can use the text based chat on the right side of the video experience.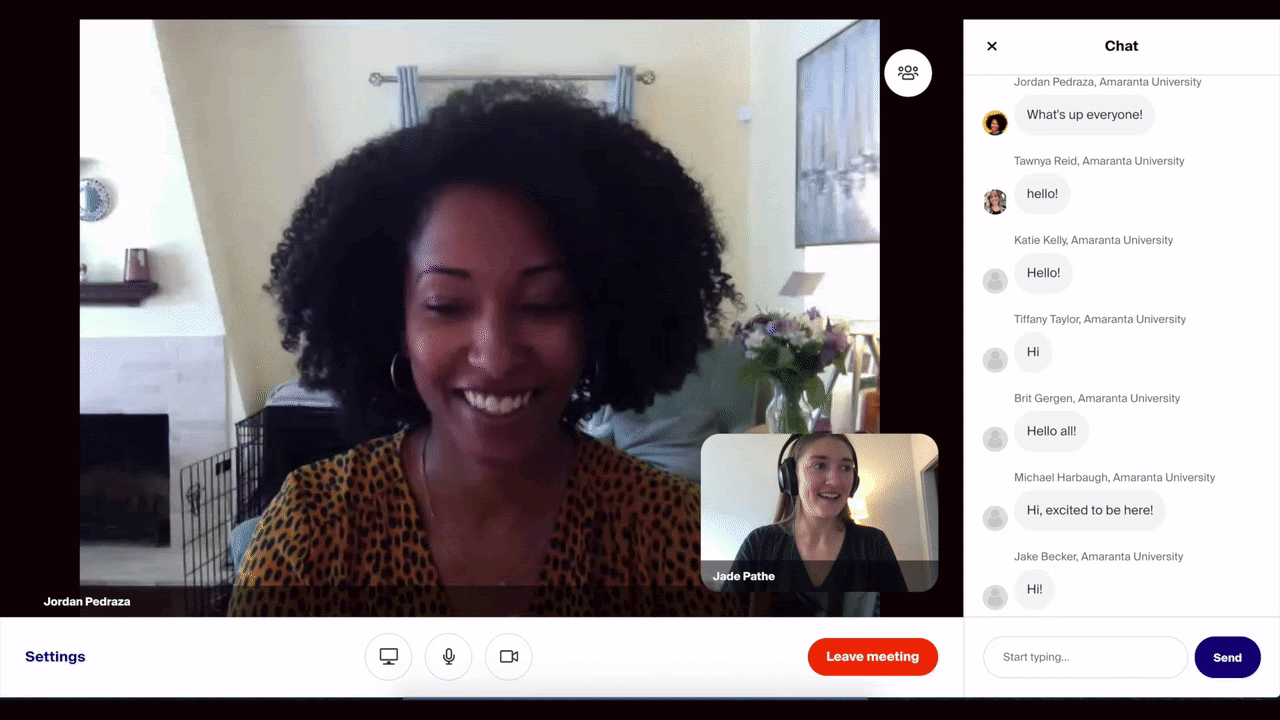 3. Post-fair actions
Encouraging post-fair followups
Employers are able to access an RSVP table that includes key student information to help them followup directly.

Students are able to see a history of their past sessions in the Your Sessions tab of the fair - we encourage students to follow their favorite employers to receive alerts for employer activity!
Reporting on fair interactions
Career Centers are able to report on session signups, attendance, no-shows, and more via Quick Downloads and Analytics.

Note: Analytics data will upload that night following the fair and be available for reporting the next day!
For more detailed information on followups and reporting, please refer to Virtual Fairs: Post Fair Reports & Session Info.
FAQs
Can career services team members join employer sessions on the day of?
At this time only employer hosts and students can join sessions, so career services cannot join

You can create your own demo student accounts however. Please make sure they're on the participant list for your fair.

Do not view as a student in a session as it will kick the real student user out!

We are exploring career services access and solutions in the coming months.
Is there any way to add participant back in after removed?
Not at this time. When hosts select to remove a participant we will show a confirmation prompt to confirm they intend to take that action.