This resource provides information to help you review and manage employer requests for an on-campus interview (OCI).
Topics:
Request notifications
Handshake notifies all career services staff of employer requests for an OCI via Notifications in the top navigation bar (the globe icon to the left of Help). These are generated for all active staff, regardless of assigned roles.

For career services staff with the role "Interview Schedules Access", additional alerts are provided via:
A number badge to the right of "Interviews" on the left navigation bar. Click on Interviews to load the Interviews page and process the employer's request.

Note: if a number badge appears on the left navigation bar, but there are a different number of pending OCIs displayed on the Interviews page, this means the date has passed without the request being approved or declined. Use the date range filter to display past schedules, then decline accordingly.

The OCI populating within the Requests tab of the Interviews page, and a number in parentheses next to the Requests filter
From the list of interview schedules displayed, click anywhere in a specific row (other than linked text or Approve/Decline buttons) to open the Interview Details page.
Reviewing the Interview Details page
Within the Interview Details tab, the following information is provided on the left of page. Review the information and choose whether you would like to approve or decline the request.
Employer

: name of the company requesting the interview

Name

: title of the interview in Handshake

Rooms

: number the employer requested vs. the assigned number

Interview Schedule Type

: the timeline and related type chosen by the employer

Interview Schedule Template

: the slot template selected by the employer

Tracking CVs in Handshake?

: Yes/No if the employer is collecting CVs

Contacts

: employer contact connected to the interview
Approving or declining the request
There are two ways to approve an OCI request:
Directly from the Interviews page
Located in the interview request row, to the far right, click on either the:
Blue linked text Approve
Outlined white button Decline
To reset the request back to pending, click the dropdown arrow to the right of the Decline button, then click Reset to Pending.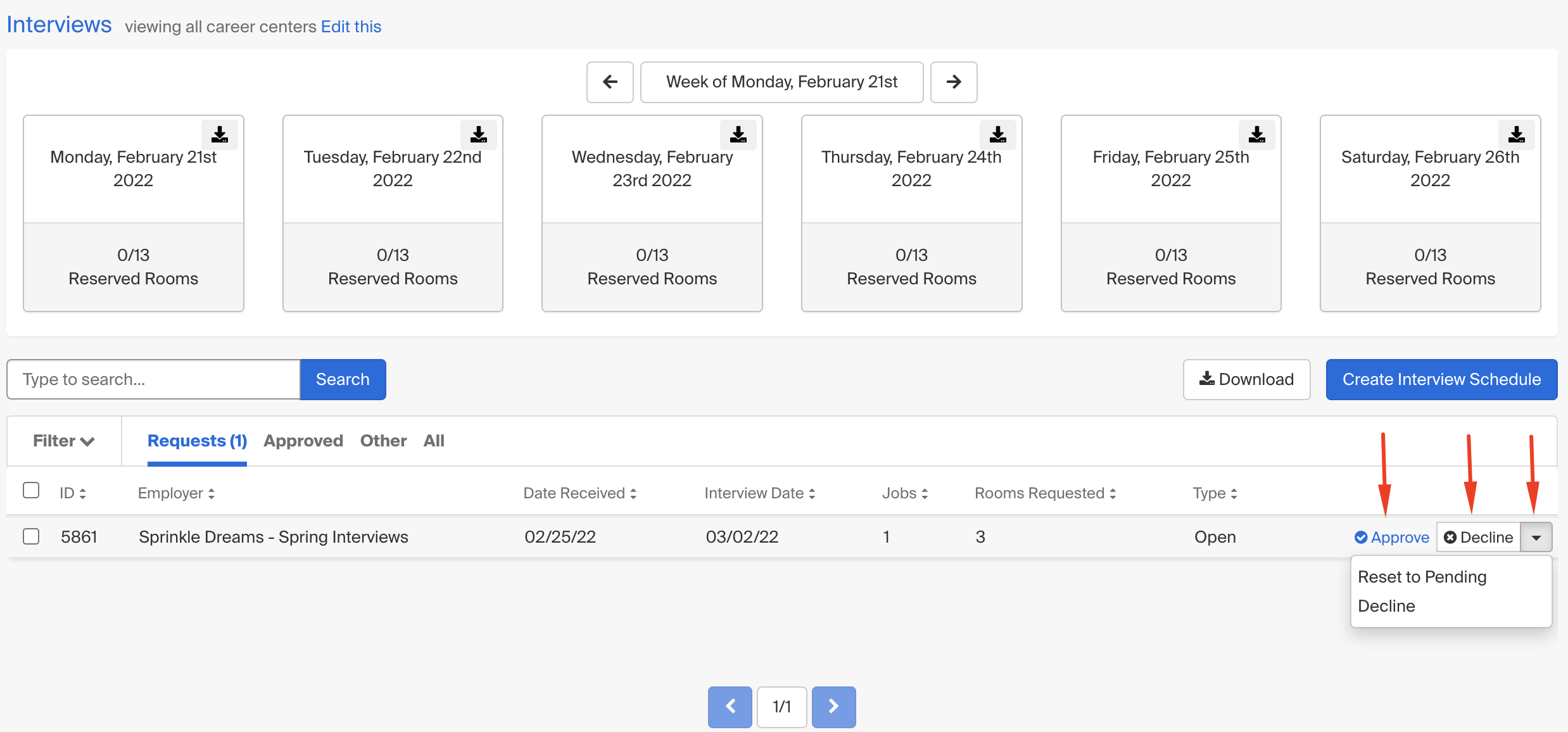 Within the Interview details page
On the right side of the page, under the comment text box, click on either the:
Green button Approve and Build Schedule
Green dropdown arrow to the right of the Approve and Build Schedule button to Approve without building a schedule.
Red button Decline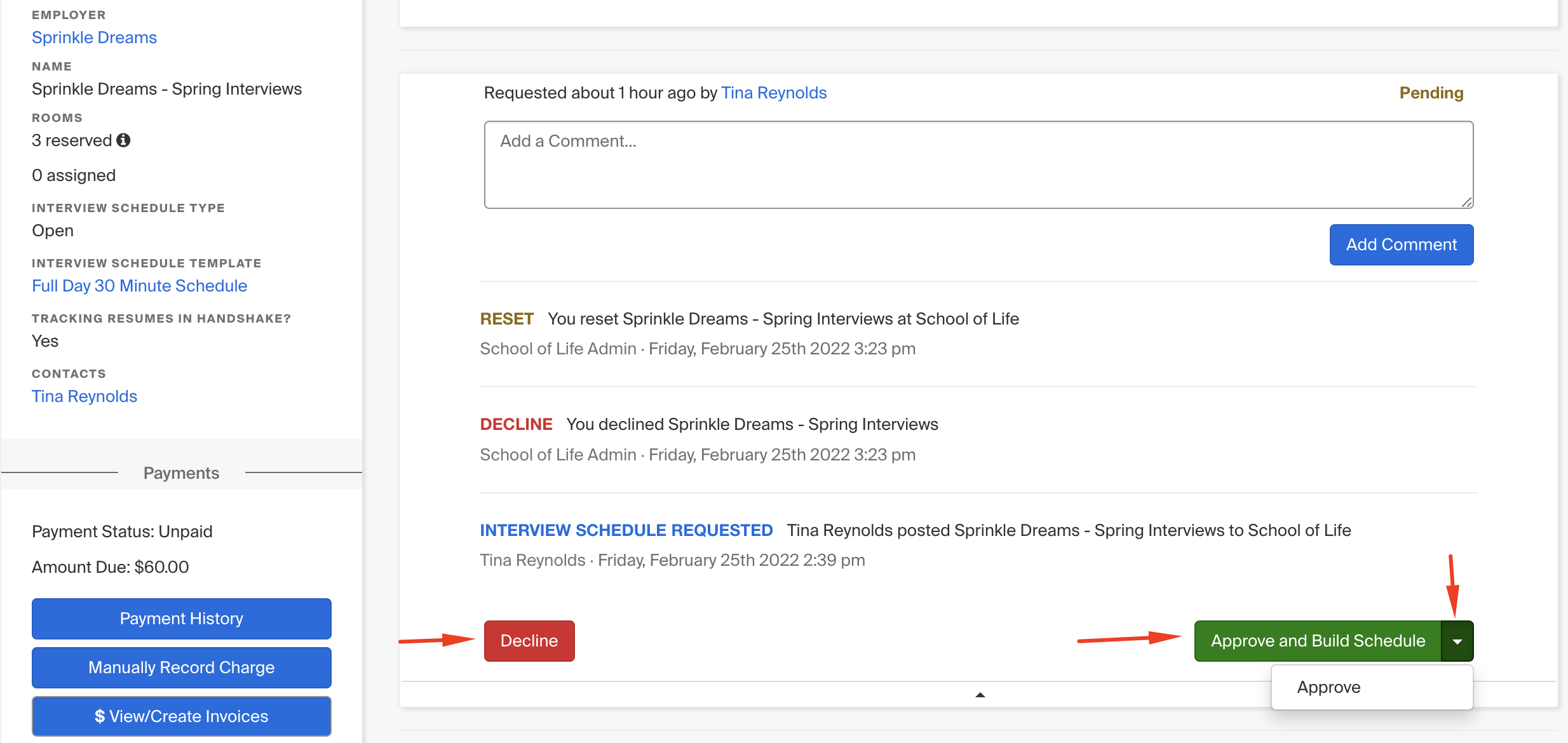 Additional Resources
After approving an open or preselect interview schedule, the next step is Building an Interview Schedule in Handshake.
Check out these articles for further information on this topic: