Once you've registered for an event, you'll be able to access and launch virtual events in Handshake.
1. Navigate to the event page in Handshake. You may access the event by clicking Events at the top of Handshake, then clicking on the event name from Your schedules on the right of the page.
We will also provide automated notifications within Handshake and via email prior to the event starting, and you can click on the link provided to go directly to the event in Handshake.
Email example:

Handshake notification example:

2. Click Join event to launch the event video. You'll be able to join the event up to 5 minutes prior to the scheduled start time and at any point through the scheduled event end time.
If the event is hosted externally, there will be note on the page that indicates the event is hosted on a platform outside of Handshake to the left of the Join event button.

Events hosted with Handshake Video will display the same Join event button.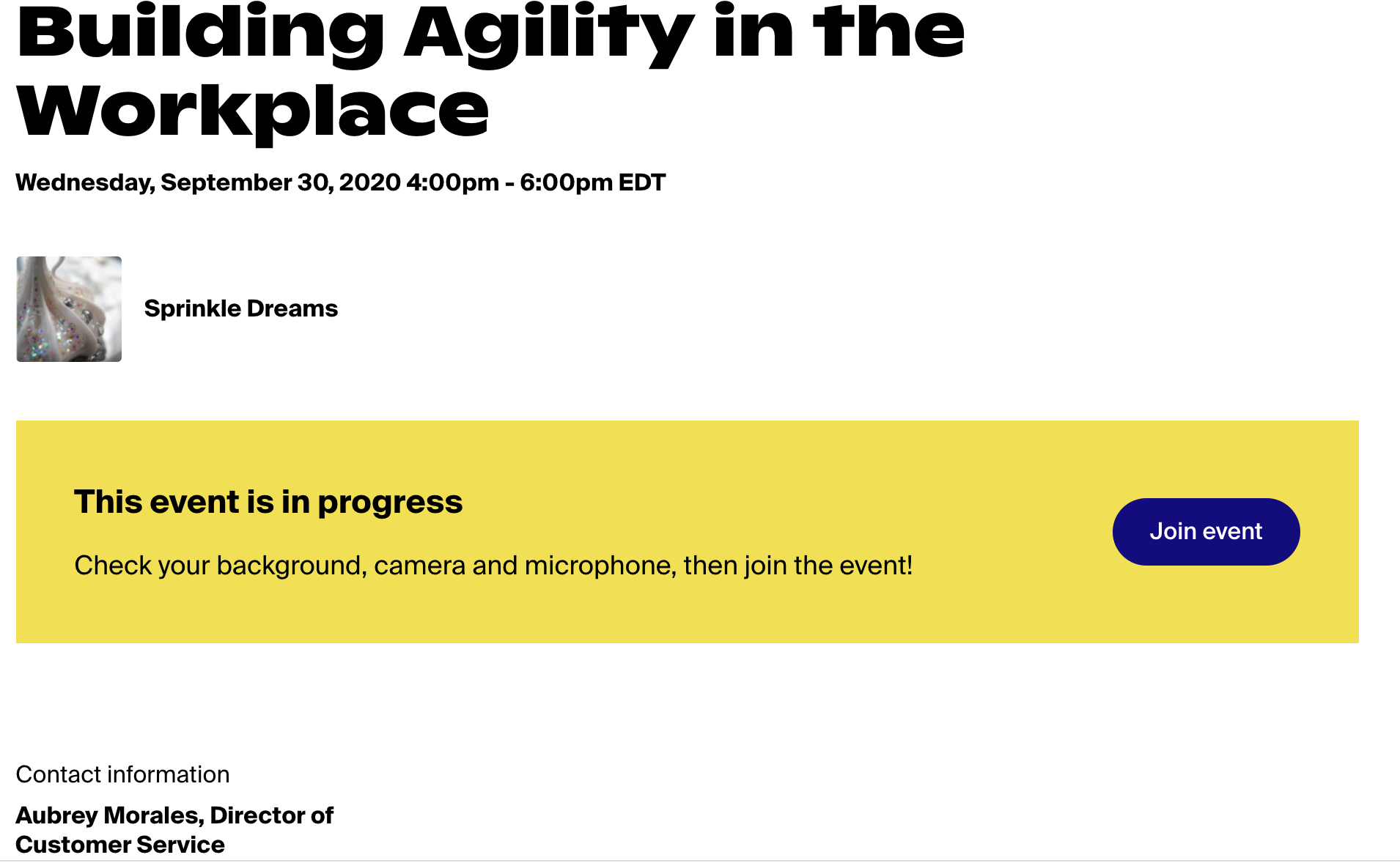 To make sure you are set up for success using Handshake Video, refer to Handshake Video Requirements & Troubleshooting (Students).