With Handshake, you can easily manage and follow up with your participants after your sessions are over.
To begin, navigate back to the fair in Handshake, then click Fairs from the left navigation bar. On this page, click the checkboxes for "Include Past Fairs" and "Show Registered Only" to narrow your search results. You can also select a specific school name or location type, or use a keyword search as well.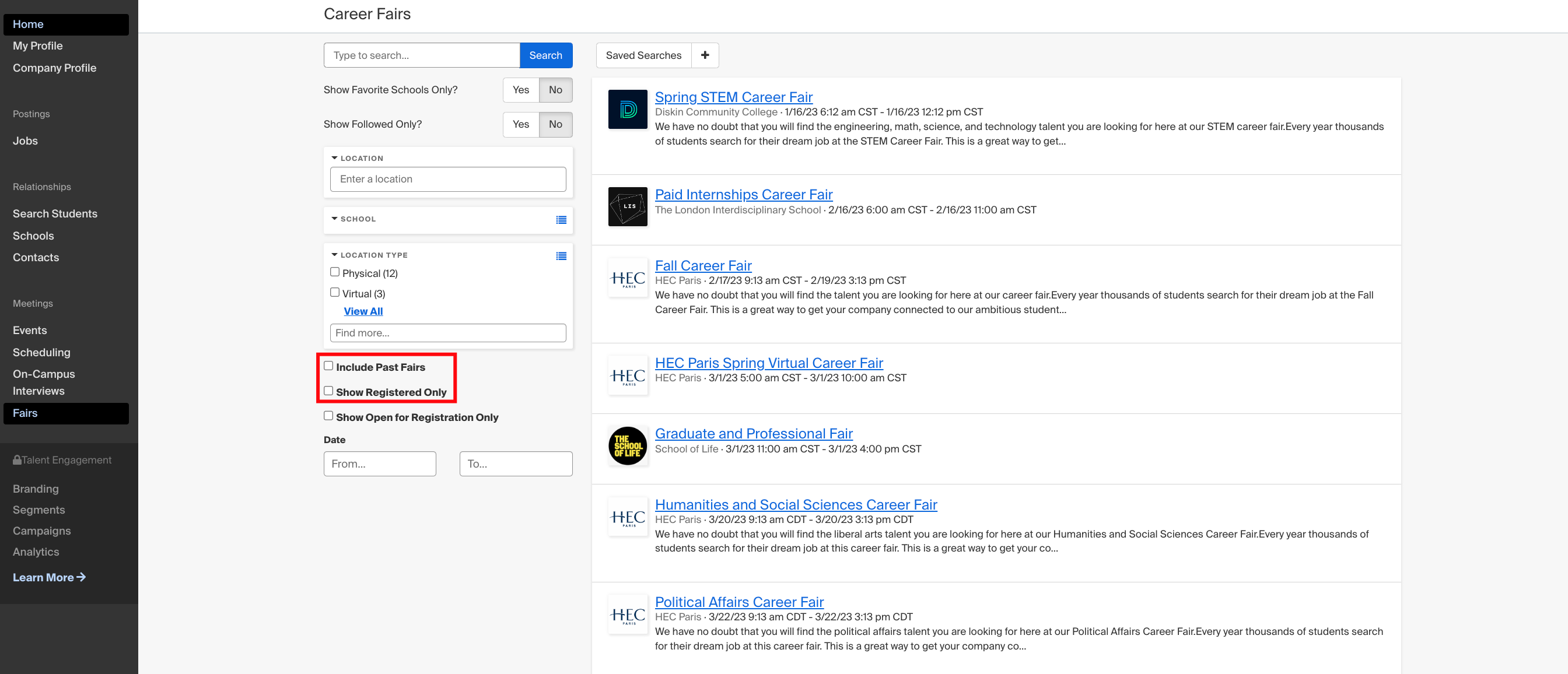 Locate the relevant fair, then click directly on the name of the fair to view and manage your RSVPs.
From here, click on the RSVPs tab. For additional details, refer to Accessing Event and Fair RSVPs.

On this page, you can message and manage your RSVPs with evaluations, notes, and labels. Learn more about Managing RSVPs with Evaluations, Notes, & Labels.
Additional Resources
After your sessions, you can Host Virtual Interviews.
Check out our Virtual Recruiting Features Details!