After your sessions are over, followup with participants! Employers have access to an RSVP tab that includes student information for any students that registered for their sessions.
To navigate back to the fair in Handshake, click Fairs from the left menu column. On this page, make sure to click the checkboxes for "show past fairs" and "show registered only" to narrow down displayed results. You can also select a specific school name or location type, or use a keyword search as well!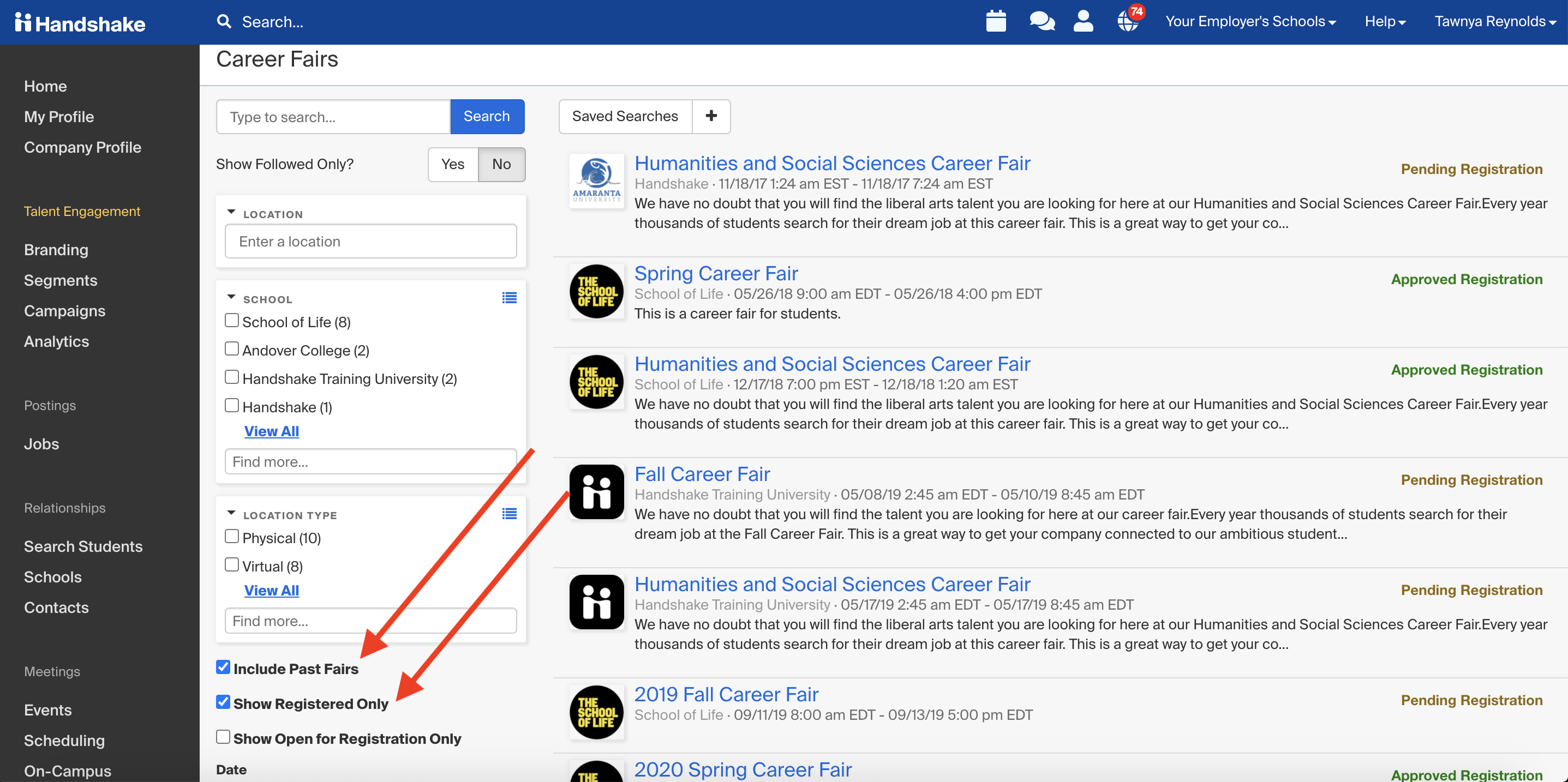 On the fair overview page, click the RSVPs tab.
Best Practice: Use the filters on the left of the page to narrow down attendees per Group or 1:1 session host!
Download all RSVPs or check-ins

First Name

Last Name

Email Address

Graduation Date

Majors

School

RSVP

Check-in

Labels

Notes

Download Resumes

Message Students: there is no 100 message limit with the career fair RSVP list.
Handshake Premium employers also have access to Evaluations and Notes on this tab as well!

If you use Handshake labels to identify participants you wanted to further engage with, you can use the Labels filter on the Search Students page to easily locate those students later.
You may also choose to Host Virtual Interviews.
For examples of messaging RSVPs, check out Accessing and Managing Event RSVPs.
For additional recommendations, please see Virtual Recruiting Features Details!